This Hindu wedding video by Candlelight studio is a compilation of the best moments from Indian weddings in Texas. It captures the joy and excitement of the occasion and the beauty of the rituals and traditions. Watch the video to experience the colors, sounds, and emotions of an Indian wedding.
The Unique Traditions in this Hindu Wedding Video in Texas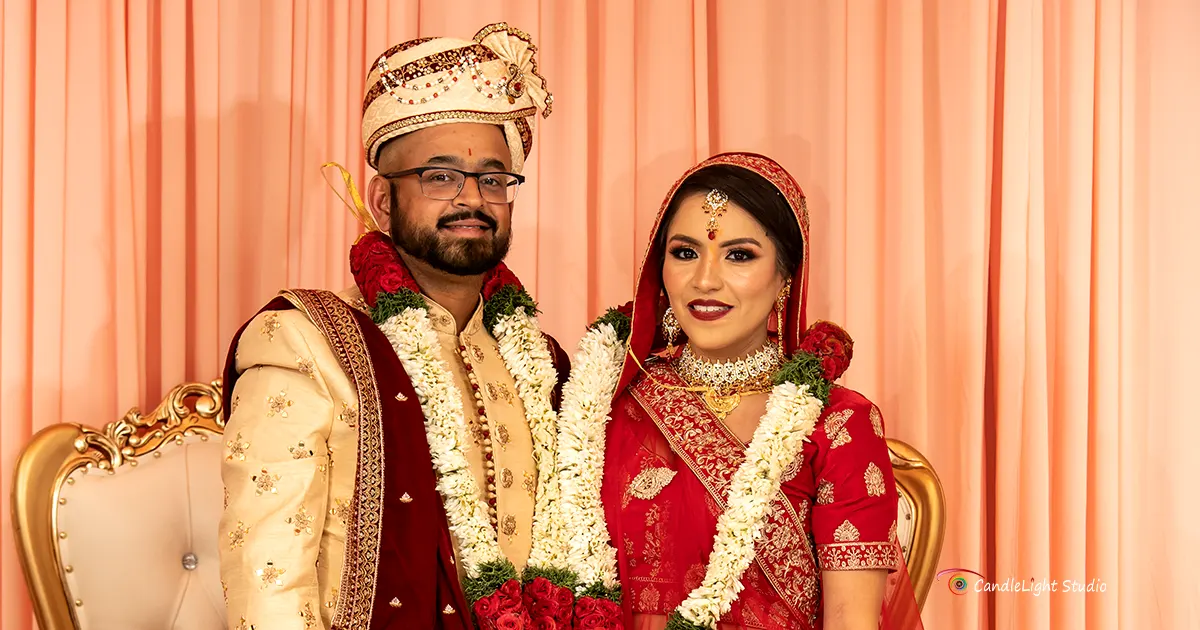 Hindu weddings are beautiful and full of rich culture and traditions. They are also unique, so many couples choose to have their wedding filmed by a professional studio. Candlelight Studio in Sugarland, Texas, is one such studio that specializes in Hindu weddings. In this article, we will see some highlights from a recent Hindu wedding they filmed.
This Hindu wedding occurred at Hilton Garden Inn, Sugarland, TX, and was officiated by a priest. The bride and groom wore traditional Indian clothing and were surrounded by their families and friends.
The wedding of Rohit and Angelica was an event to remember! It all started with a beautiful sangeet night ceremony, followed by an equally beautiful wedding and reception. The cake cutting was the icing on the cake, and everyone had a great time celebrating the happy occasion.
The pre-wedding celebration sangeet night was fun with the bride and groom's families coming together and dancing. This joyous event is usually filled with music, laughter, and dancing. The bride and groom participated in a special dance, and everyone enjoyed the feast.
Hindu weddings are always full of beautiful colors, traditions, and joy. This Hindu wedding video highlights reel by Candlelight studio captures all of that and more. Every moment is beautiful, from the bride and groom getting ready to the first look, the ceremony, and reception.
When it comes to Hindu weddings, every detail is important. Each element has meaning and purpose, from the food served to the clothes worn and the ceremony itself. One of the most important aspects of a Hindu wedding is lighting the holy fire or Agni. The fire is said to represent the divine presence of God, and it is through this fire that the couple is united.
The lighting of the Agni is just one of many beautiful moments captured in this Hindu wedding video highlights reel by Candlelight Studio. Set against the backdrop of Sugarland, Texas, this video captures all the joy, love, and excitement of a once-in-a-lifetime event. From start to finish, it is clear that this was a day to remember for all involved.
If you're looking for a Hindu wedding videographer who can capture your big day's beauty and joy, look no further than Candlelight studio, located in Houston, TX