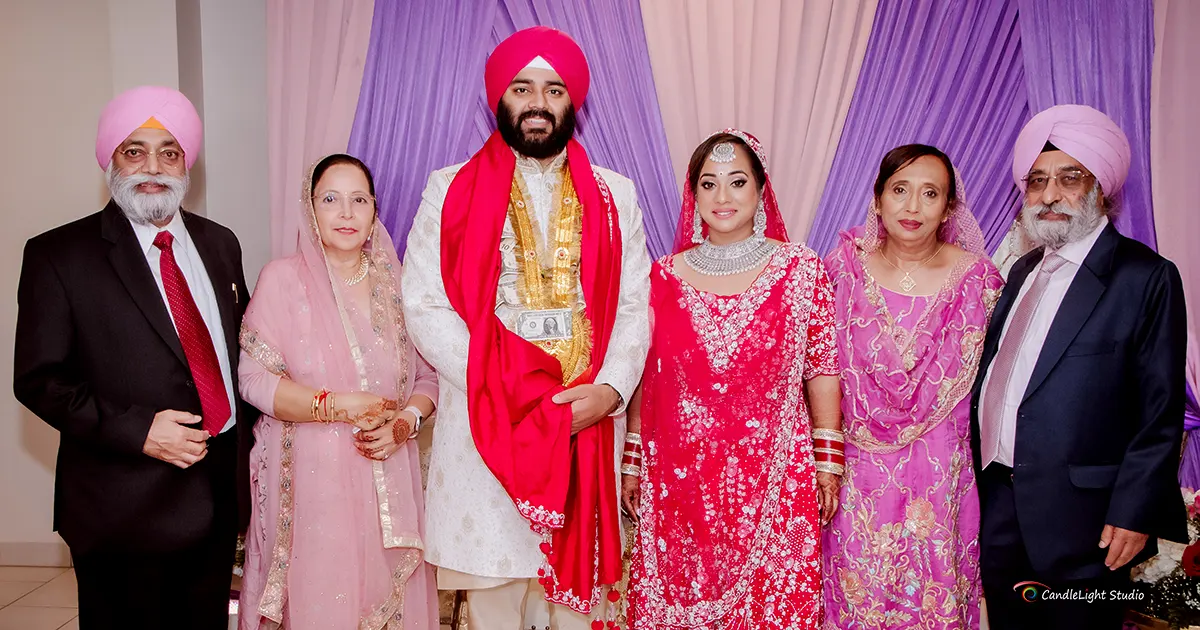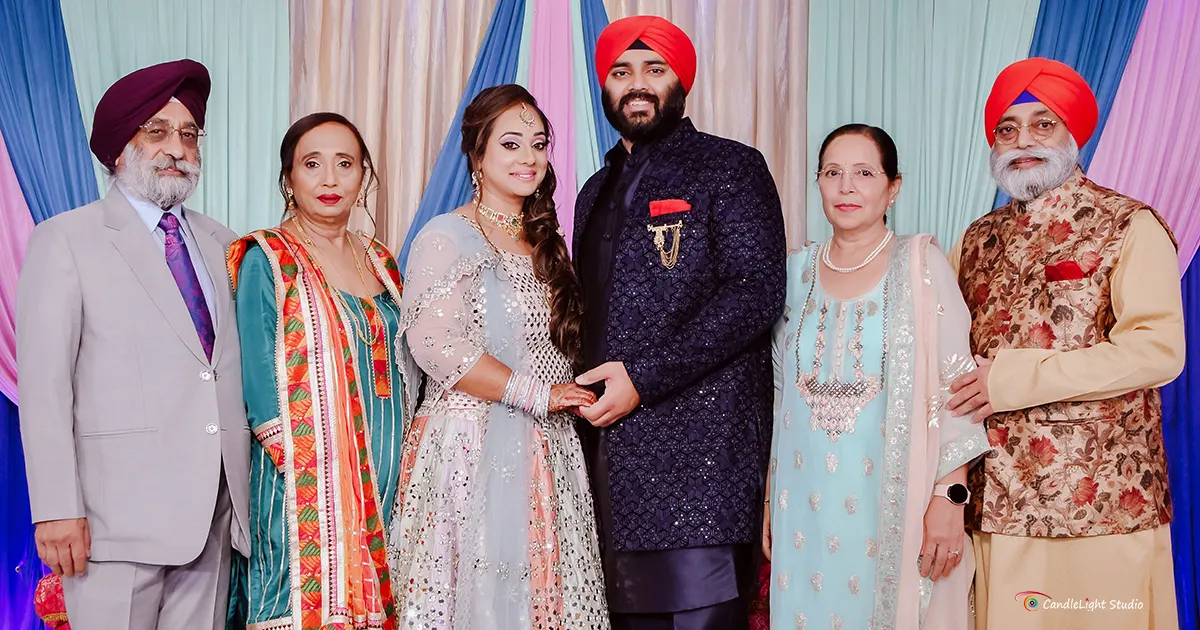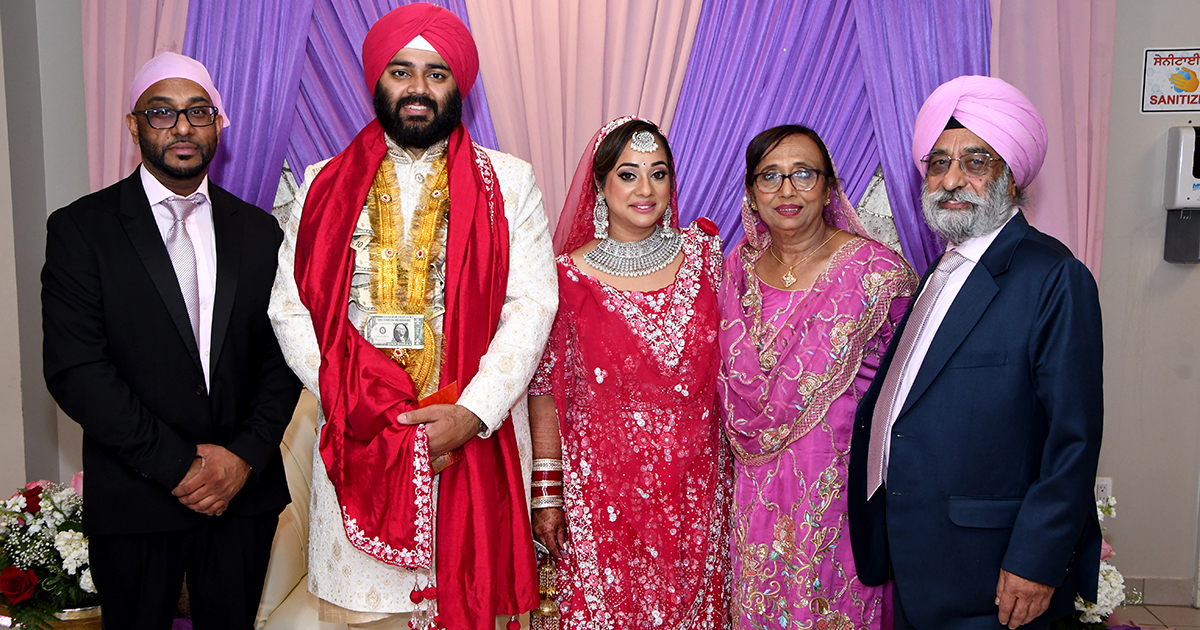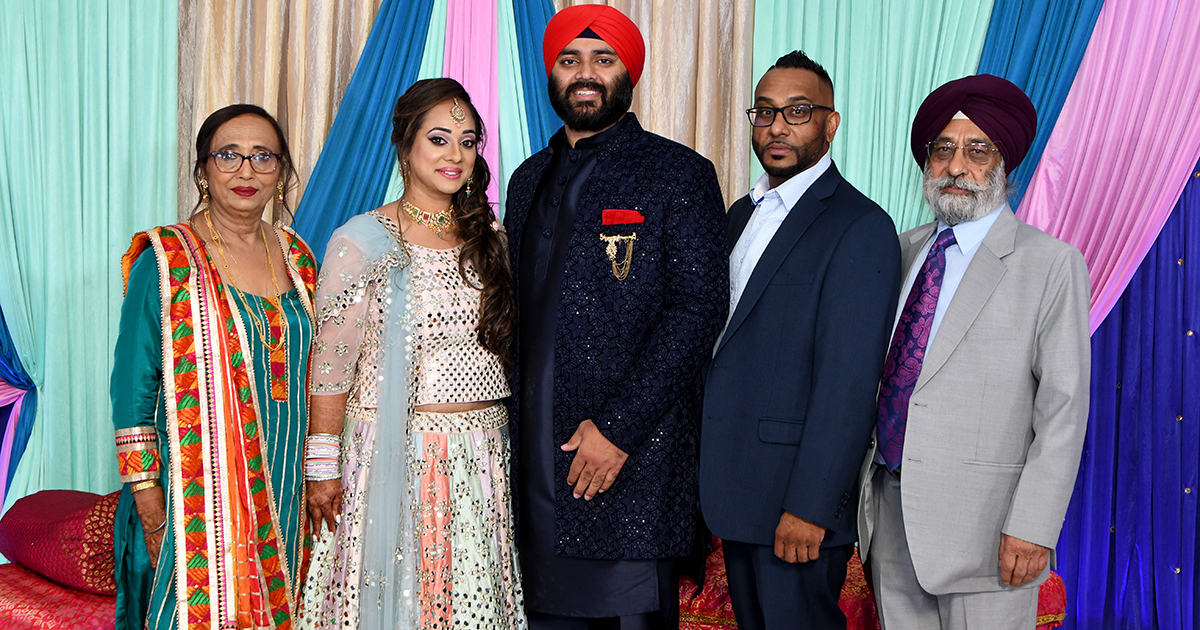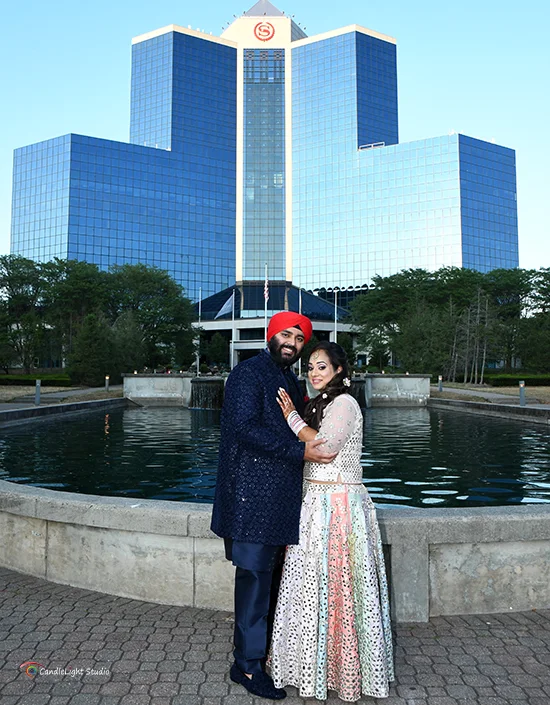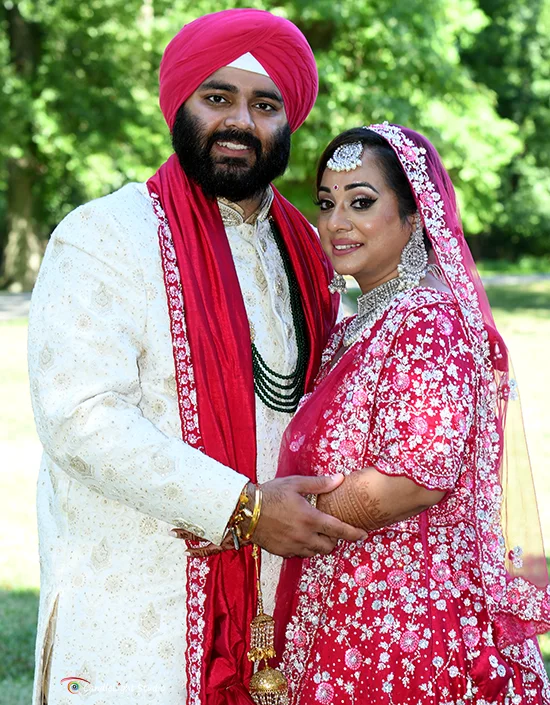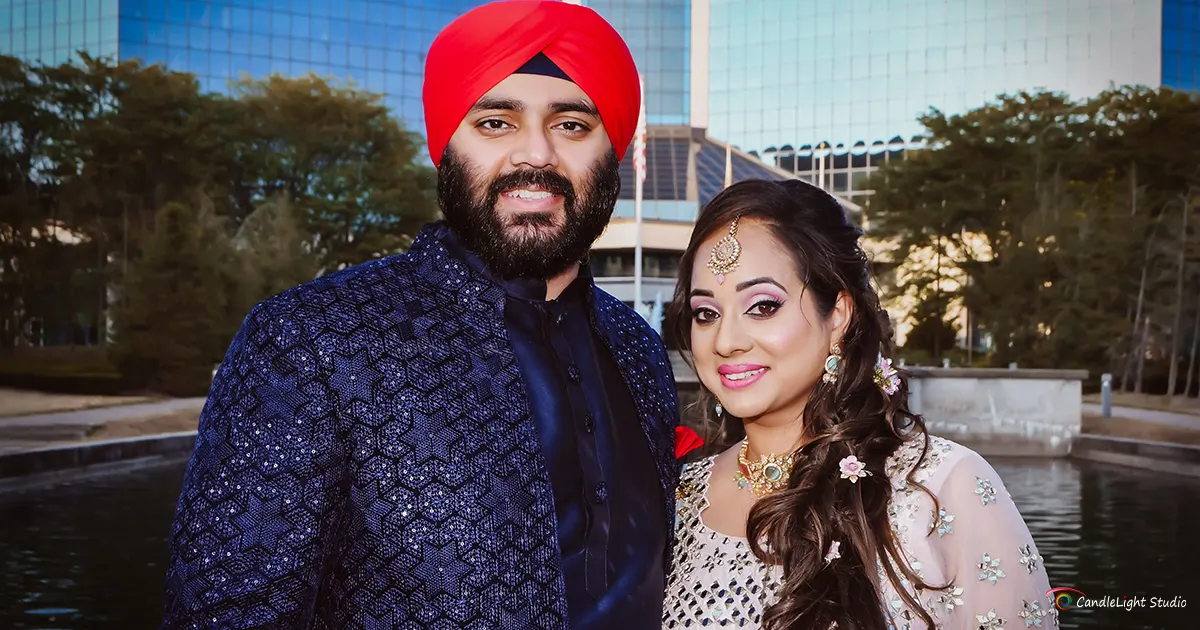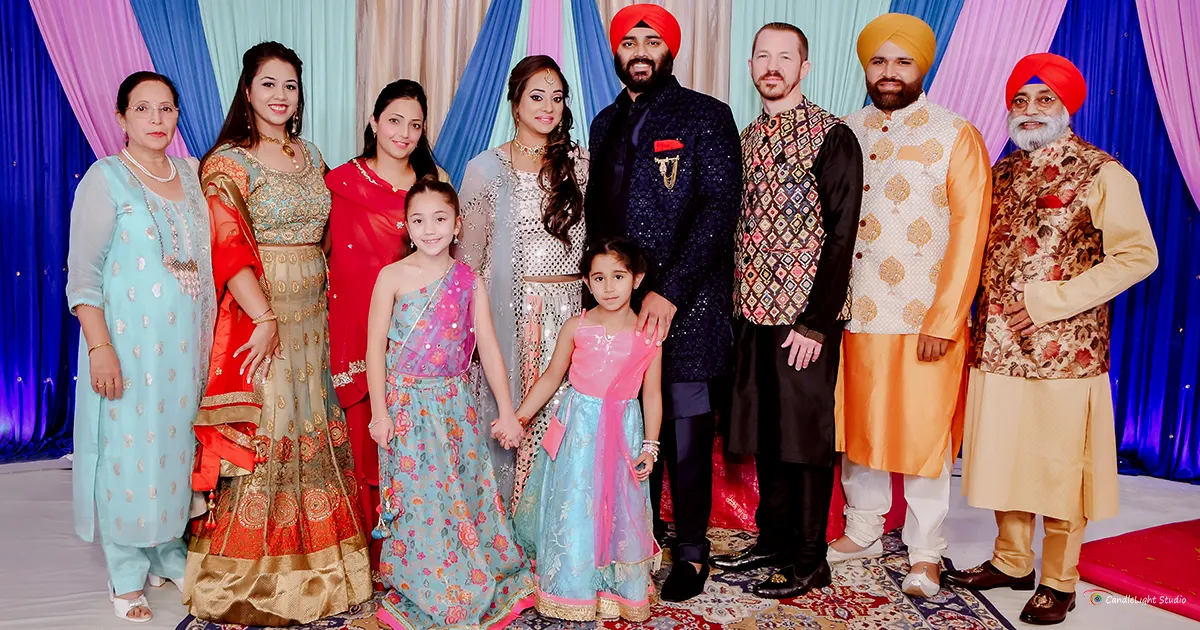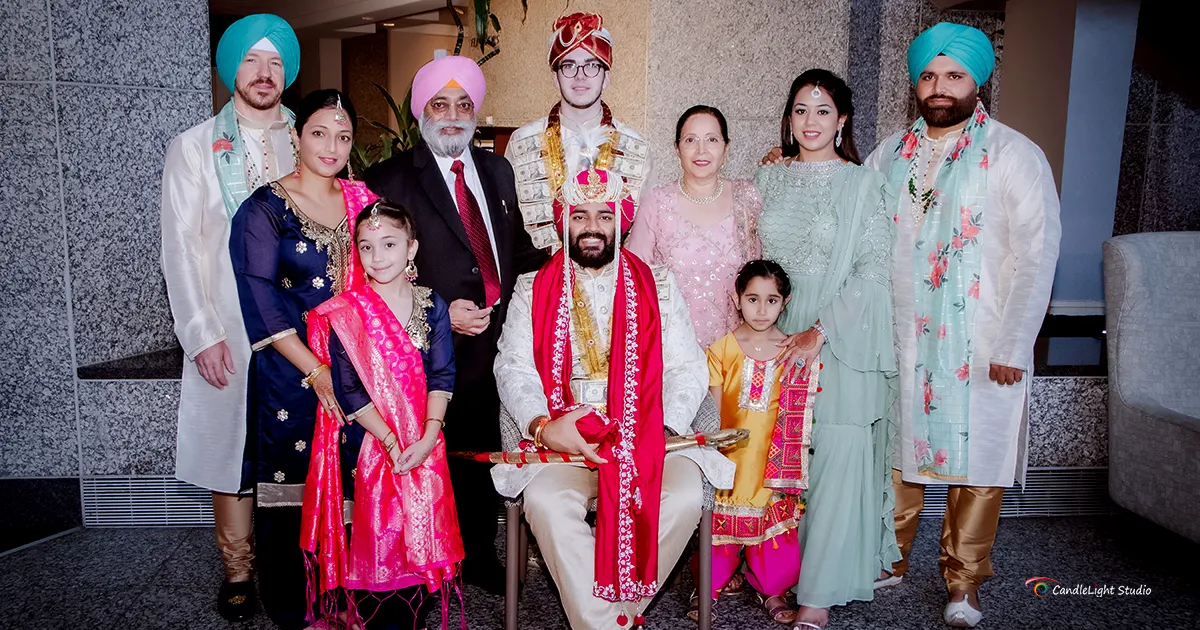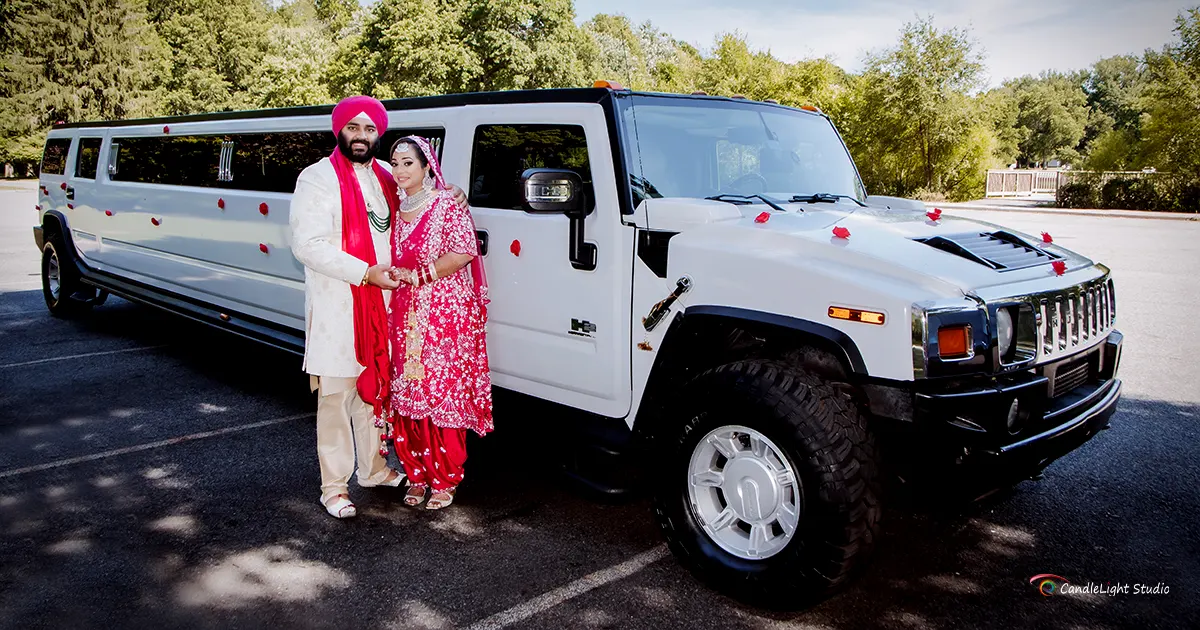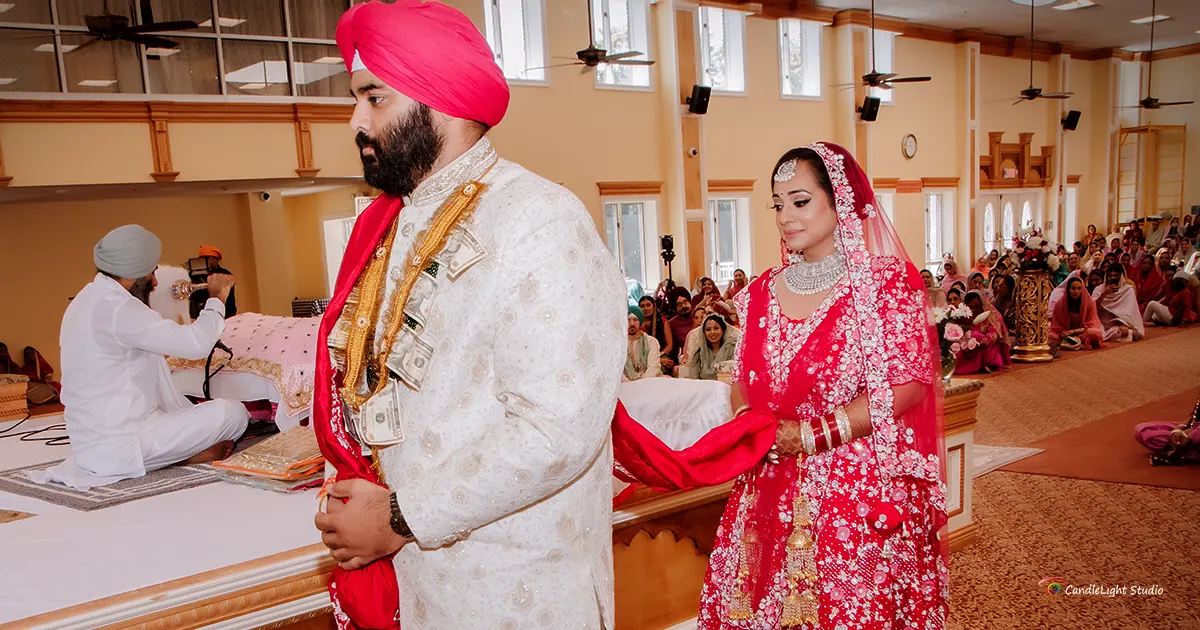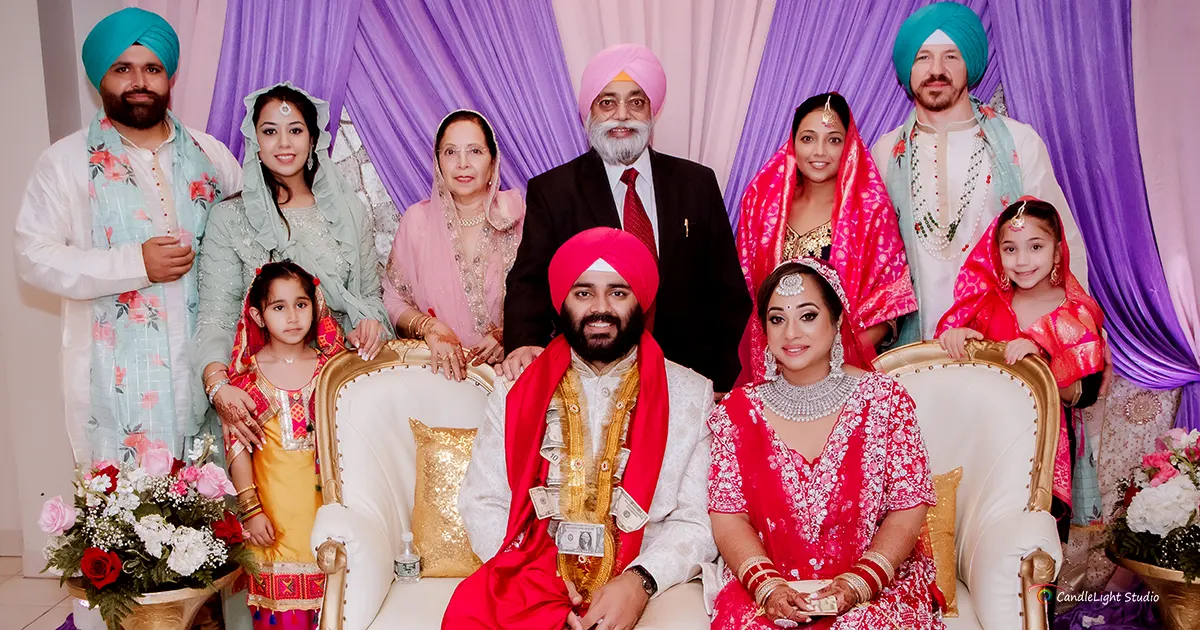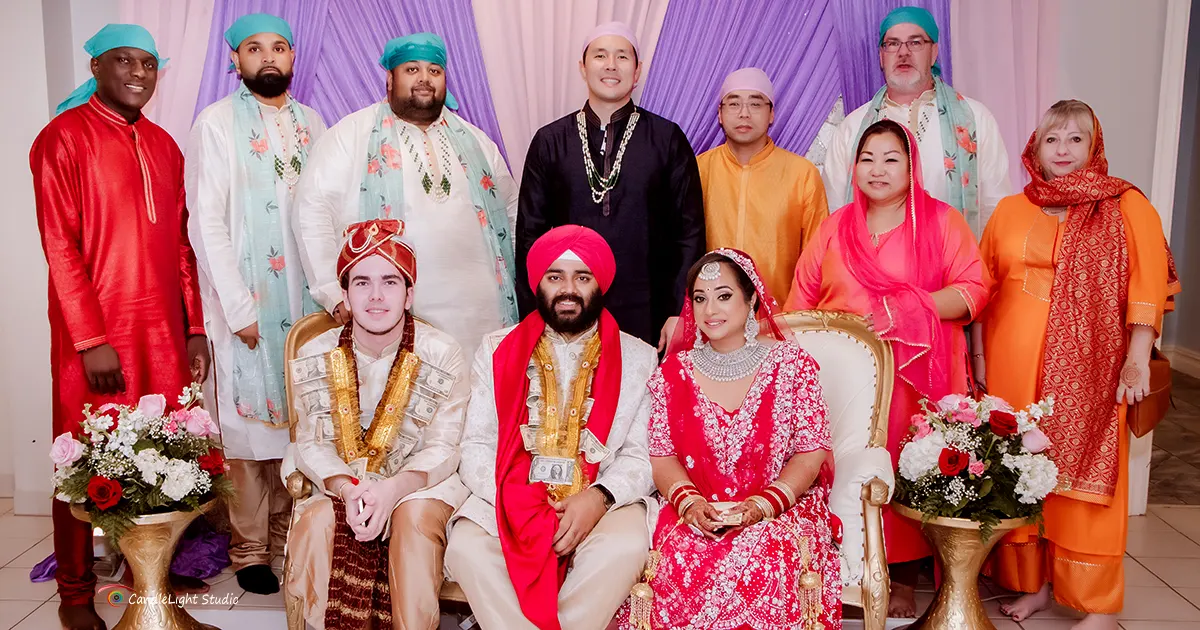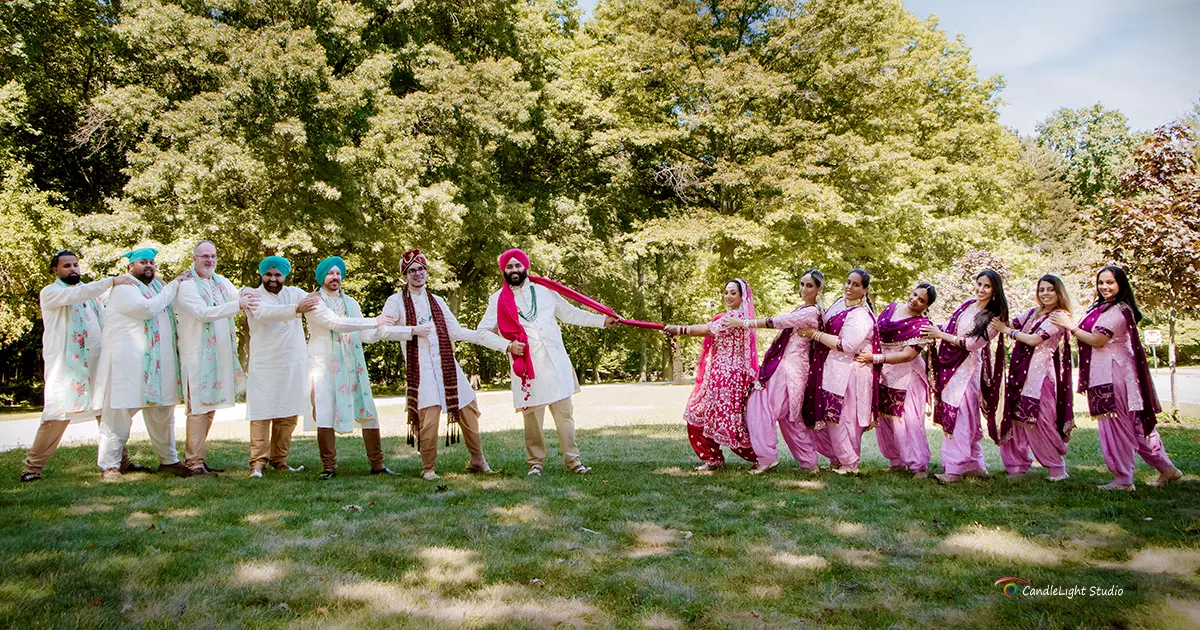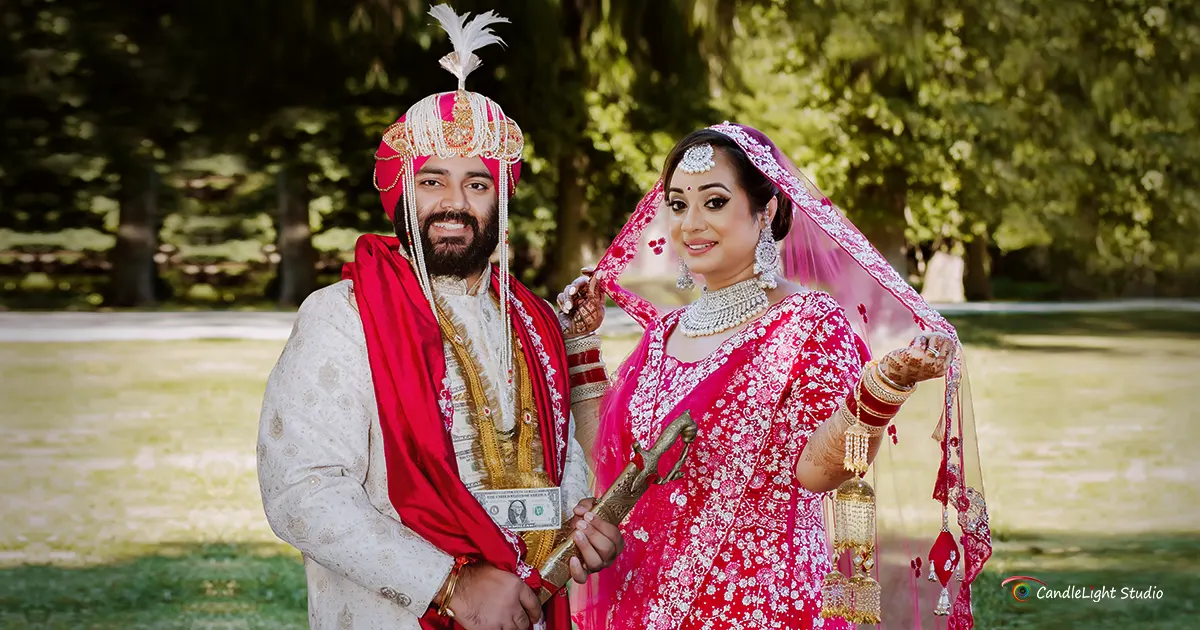 Sikh weddings are religious ceremonies to unite two people in matrimony and are considered one of the most important aspects of a Punjabi wedding. A Granthi recites prayers from a holy book called the Guru Granth Sahib, followed by Kirtan and Ardas. The Priest performed this ceremony and blessed the newlyweds with strength, fidelity, and prosperity.
This Sikh wedding video is a beautiful glimpse into the faith and culture of Sikhism. The sacred Anand Karaj Lavan Phere Ceremony of this beautiful Punjabi couple was performed in Gurudwara Glen Rock, a Sikh Temple in New Jersey.
The bride wore a sparkling red dress with gold accent jewelry, while the groom sported a traditional Sherwani and shalwar-kameez surrounded by family and friends.
The Sangeet night carefully choreographed dance and music bring the celebration to life, culminating with a traditional dance performance.
The festivities were capped off with a traditional Barat with family and friends, followed by a religious ceremony in a sacred Gurudwara Saheb in Glen Rock, NJ. This happy couple celebrates their love with all the richness and tradition of Sikhism.