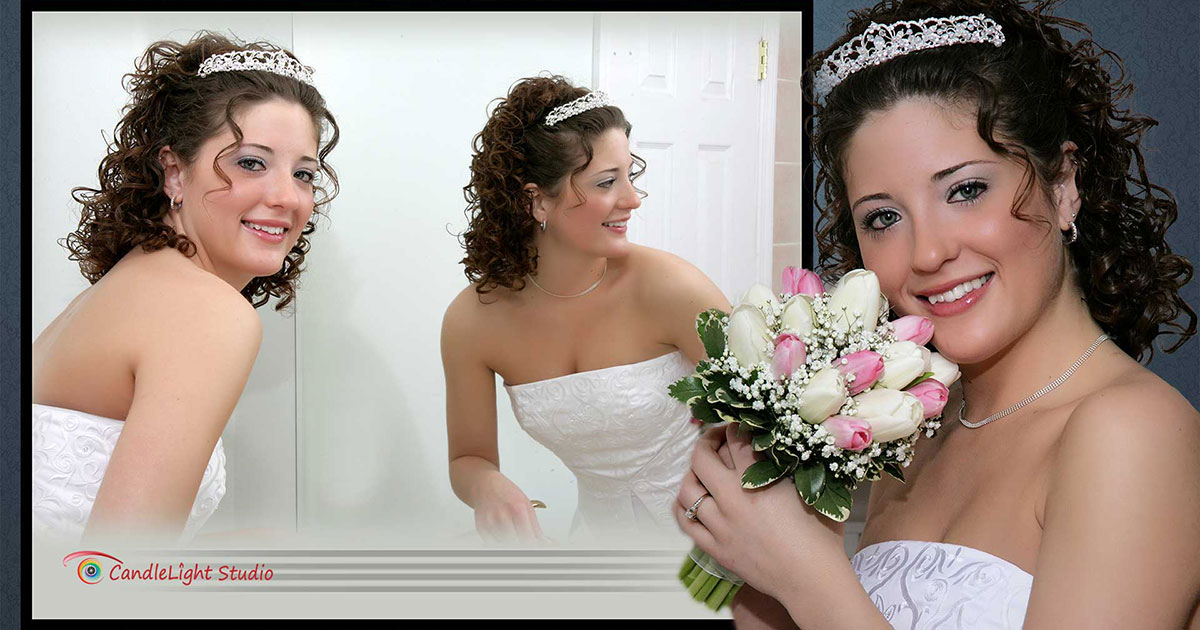 Happy Couples Share: CandleLight Studio Reviews
Hear from our happy couples and discover their heartfelt experiences with CandleLight Studio's exceptional wedding photography services.
Hear It from Our Happy Couples: CandleLight Studio Testimonials
Client Testimonials: Experiences That Speak Volumes
Welcome to our testimonials page. We at CandleLight Studio have been privileged to work with many wonderful couples throughout our years of providing wedding photography services. We believe the most accurate measure of our success and performance comes directly from those we have served. Here, you will find heartfelt testimonials from the numerous couples who have trusted us with capturing their special moments. These testimonials reflect our dedication, passion, and commitment to every wedding we photograph. We're excited to share their experiences with you.
Love Stories Brought to Life by CandleLight Studio
At CandleLight Studio, we don't just capture photos; we encapsulate the unique stories of love and commitment that unfold on your special day. Here's what some of our delighted clients have to say:
Raves from Our Christian Weddings: "Surinder Singh captured the emotion and grandeur of our Christian wedding, creating an album we'll cherish for a lifetime. We can't wait to hire CandleLight Studio for our anniversary!" – Jenny and James.
Choosing CandleLight Studio for our Indian Wedding was the best decision we made for our wedding! From the beginning, they understood our vision and flawlessly captured the essence of our love story. Their team was professional, accommodating, and went above and beyond to make us comfortable. The photos they delivered were breathtaking; we can relive our special day through them. Thank you, CandleLight Studio, for capturing the magic! – Priya and Raj.
Our Indian wedding photos are a work of art, thanks to CandleLight Studio! They captured every little detail, every emotion, and every candid moment. Looking through the photos, we're transported back to the joy and love that filled the air on our wedding day. The team's creativity, professionalism, and passion for their craft were evident throughout the process. We couldn't be happier with the results! – Anika and Arjun.
CandleLight Studio exceeded our expectations in every way. Their team perfectly captured the essence of our Indian wedding, from the vibrant colors to the emotional rituals. The photographers were talented and made us feel at ease throughout the day. Our photos are breathtaking, and we're forever grateful for the memories they've preserved. We highly recommend CandleLight Studio to couples looking for the best Indian wedding photographers! – Meera and Siddharth.
Happy Couples Share: Our Muslim Wedding Stories: "Surinder Ji and his team flawlessly captured every significant moment of our Muslim Wedding. The cinematic-style video is a beautiful memory we'll share forever." – Nadia and Ameen.
Blissful Reviews: Our Catholic Weddings: "I have attended several CandleLight Studio Catholic Weddings and always found the staff professional. Their work is done with care, provided timely, and of the highest quality." – Lisa and Richard.
Tales of Joy from Our Indian Weddings: "The team was patient and professional, capturing all the right moments of my Indian wedding. We highly recommend CandleLight Studio!" – Raveena Christenlall.
Heartwarming Stories from Our Punjabi Weddings: "Surinder Singh delivered exceptional photography and videography at my Punjabi wedding. The drone coverage added a unique perspective to our special day." – Gurmeet and Gursharan.
Guyanese Wedding Success Stories: Straight from Our Couples: "The team covered two days of my Guyanese Hindu wedding with patient and creative ideas on poses and photo locations. The quality of each image was stunning. I cannot wait to work with CandleLight Studio again." – Isabella Ramnarine.
Expressions of Love: Destination Wedding Testimonials: "CandleLight Studio captured the rich traditions and cultural nuances of our destination wedding. They made our experience memorable and fun. Surinder Singh helped secure the venue for our destination wedding in New York. The videos and pictures were beautiful. We will hire CandleLight Studio at my sister's wedding in New Jersey." – Sonu & Harmeet.
Guyanese Hindu Wedding: "CandleLight Studio made the Guyanese Hindu wedding of my daughter Sunanda a joyous occasion. We are thrilled with the results and would recommend them to anyone." – Christina Persaud.
Contact CandleLight Studio at +1 (917) 304-9878 or via email at [email protected] to schedule a consultation and learn about our customized wedding packages. Capture the vibrancy and authenticity of your love story with our expert wedding photography and videography services. Let us make your unforgettable day truly unforgettable with our exceptional services. Experience the magic of CandleLight Studio's exceptional wedding photography for your special day. Contact us today to secure your date.