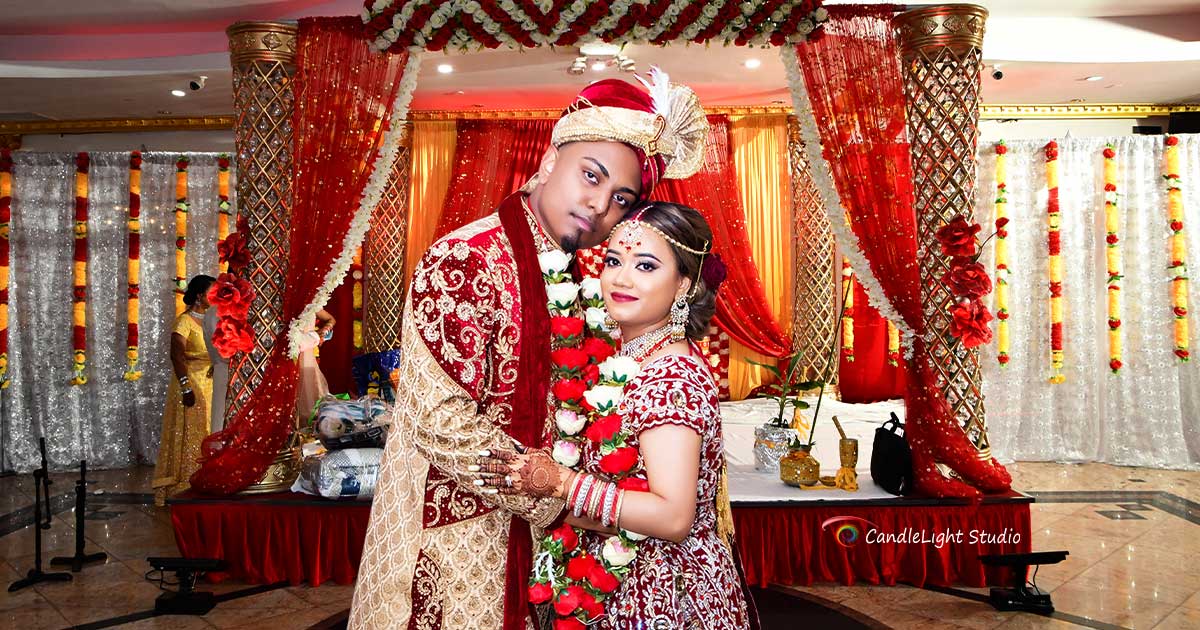 Best Indian Photographers: Transforming Wedding Snapshots
Embark on an enchanting journey with our expert Indian photographers, where love meets art. We transform ordinary wedding snapshots into extraordinary love tales. Let's create timeless, treasured memories that reflect your unique love story. Don't wait – start your mesmerizing journey with the best Indian photographers today.
Why Choose the Best Indian Photographers for Your Wedding
Experience the Art of Storytelling with Indian Wedding Photography
In Indian wedding photography, storytelling is an art that requires a keen eye and a deep understanding of culture, traditions, and emotions. Our team of top Indian photographers specializes in crafting visual narratives beyond capturing mere moments. With each click of the shutter, we weave a tale that reflects the essence of your love, the beauty of your traditions, and the joy that fills the air on your wedding day. Trust us to immortalize your unique love story through our lens.
Unforgettable Moments Captured by the Best Indian Photographers
Your wedding day is filled with countless precious moments that must be in your memory forever. Our top Indian photographers have a gift for capturing these fleeting instances of love, laughter, and connection. From stolen glances between the bride and groom to the infectious energy of the dance floor, we ensure that every emotion and every candid moment is preserved. Trust us to transform those raw emotions into timeless memories that will bring a smile to your face for years to come.
Manpreet & Amninder's Spellbinding Journey: A Grand Punjabi Anand Karaj Ceremony Captured by Candlelight Studio
Immerse yourself in the enchanting tale of Manpreet and Amninder's divine union during their grand Punjabi Anand Karaj Ceremony. This video, crafted with love and precision by CandleLight Studio, invites you to be part of their special day at the picturesque Gurdwara Bridgewater in Basking Ridge, New Jersey.
Admire Manpreet's radiant beauty in her exquisite pink lehenga, and be charmed by Amninder's royal elegance in his traditional white and pink ensemble. Our drone coverage showcases the breathtaking venue while encapsulating every heartfelt moment, from the couple's ceremonial entrance to their vow exchange under the sacred canopy.
But our services don't stop at just filming. Our high-quality live streaming brings the ceremony to you, ensuring you don't miss a single joyous laugh or tear. At CandleLight Studio, we strive to turn your special day into a beautifully woven story that transcends the bounds of time. We're more than just wedding videographers; we're memory creators dedicated to making your wedding day unforgettable. Let us transform your wedding dreams into reality!
Selecting Your Perfect Indian Wedding Photographer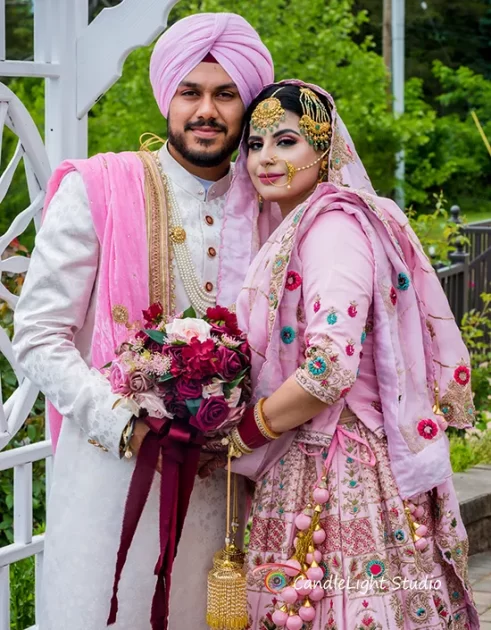 Understanding Different Styles of Indian Wedding Photography
You are delving into Indian Wedding Photography Styles that beautifully capture the essence of your celebration. Indian weddings offer various styles, each complementing unique traditions and tastes. At CandleLight Studio, we specialize in two remarkable styles to encapsulate the essence and vibrancy of your ceremony, thereby providing a treasured trove of memories. Explore our offerings to discover how we can tailor your photography experience to celebrate your special day.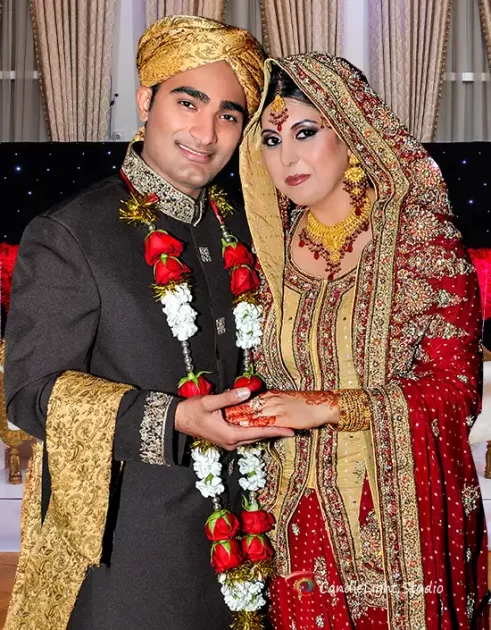 Traditional Wedding Photography: An Evergreen Choice
If you wish to embrace the timeless charm and elegance of Indian traditions, our traditional wedding photography style is perfect for you. We carefully choreograph each shot to showcase the richness of your culture, the intricate details of your attire, and the grandeur of your ceremonies. With our expertise in capturing the essence of rituals and traditions, we create images that transport you back to the moment they were taken.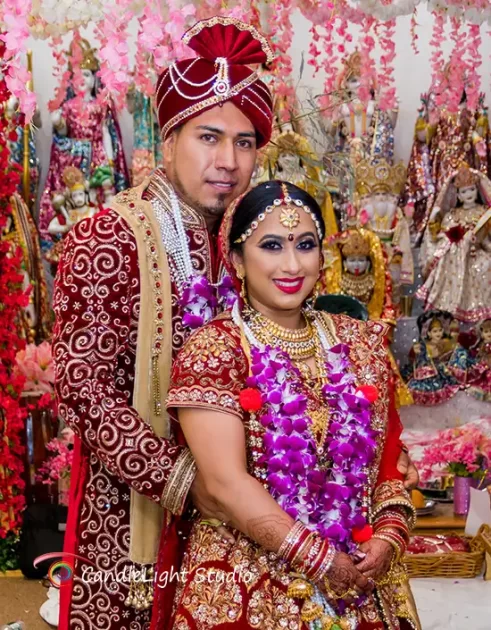 Candid Wedding Photography: Capturing Unscripted Moments
Our candid wedding photography style is ideal for those who prefer unscripted and spontaneous moments. We discreetly blend into the background, allowing you and your guests to be yourselves truly. We capture the genuine emotions, unguarded laughter, and heartfelt connections that unfold throughout your celebration. Trust us to capture those fleeting moments that often go unnoticed, creating a collection of images that truly reflect the spirit of your wedding day.
Eternal Love: Indian Wedding Videography by CandleLight Studio
Step into a world where love, traditions, and vibrant colors intertwine in our Indian Wedding Videography, meticulously crafted by CandleLight Studio. We specialize in capturing the essence of Indian weddings – the luminous smiles, intricate Mehndi, vivid attires, and the profound rituals that make these celebrations uniquely beautiful.
Every moment is carefully recorded and expertly edited, providing a cinematic keepsake of your special day. We tell your love story through our lenses, from the anticipation-filled pre-wedding rituals to the jubilant post-wedding festivities.
Our dedicated team of professionals, armed with top-tier equipment and cutting-edge techniques, captures every nuance to create a timeless masterpiece you can revisit and cherish.
Experience the enchantment of your wedding anew with CandleLight Studio's Indian Wedding Videography. We're not just creating videos; we're crafting heartfelt narratives that echo your love story. Embark on this unforgettable visual journey and immortalize your wedding day. Choose CandleLight Studio and transform your moments into everlasting memories.
Sky High Love: Muslim Wedding Drone Videography by Candlelight Studio
Take your wedding memories to new heights with CandleLight Studio's Drone-Captured Muslim Wedding Videography. Witness your unique love story unfold from the sky as our state-of-the-art drones capture every cherished moment and weave them into a cinematic masterpiece.
From the intimate Nikah ceremony to the jubilant Walima reception, we turn every detail into a stunning visual narrative. Our team crafts a personalized video reel highlighting the magic of your wedding day. Don't just capture moments; create a timeless narrative of your love with us. Choose CandleLight Studio and let your love story take flight. Experience the magic of our Drone Wedding Videography today.
Unveiled Love: Guyanese Hindu Wedding by CandleLight Studio
Embark on a visual journey of love with Amrita and Efrain's enchanting Guyanese Hindu wedding, expertly filmed by CandleLight Studio. Experience the vibrant colors, shared laughter, and poignant moments as they unite in matrimony at the divine Krishna Temple in Richmond Hill, NY.
Our lenses encapsulate everything – from Amrita's lively preparation to the couple's electrifying first dance at the grand Golden Terrace Banquet Hall. Each frame is a testament to our artistry and dedication, turning your precious moments into a timeless keepsake. Dive into the highlights of Amrita and Efrain's wedding ceremony and envision the magic we can create for your love story. Join us at CandleLight Studio, and let us transform your special day into a cinematic masterpiece.
Spellbinding Telugu Wedding Videography for South Asian Couples
Experience the vivacity of South Asian traditions with CandleLight Studio's Telugu wedding videography. Our team meticulously captures the vibrancy of your love story, from the intricate details of the bridal saree to the profound rituals of South Indian ceremonies. With a dedicated focus on South Asian brides, we immortalize every teardrop, every smile, every heartfelt moment. Our knowledge of Telugu traditions enables us to capture your love story with the respect it deserves.
Embark on your journey of togetherness as we accompany you, etching your unique love story into a cinematic masterpiece you'll treasure forever. Choose CandleLight Studio, where your love is our passion, and your moments are our artistry.
Mesmerizing Wedding Highlights: Moments of Pure Joy
Vertical Wedding Videos: Designed for Mobile Viewing, Perfected for Cherishing Moments
Step into the new era of wedding storytelling with our Vertical Wedding Videos. Specially designed for seamless mobile viewing, these videos mirror the engaging format of popular Instagram reels and YouTube shorts. Dive into an immersive experience as we capture every emotion, every smile, and every grand moment of your big day. Our vertical videos, tailored to meet your digital lifestyle, ensure your wedding memories are just a tap away, ready to relive anytime, anywhere.
True Romance on Film: Magical Indian Weddings
Witness the magic of Indian weddings, heartfelt moments, and vibrant celebrations. Revel in the emotions, the colors, and the love.
Punjabi Wedding: Colors of Joy in Motion
Witness the enthusiasm and spirit of a Punjabi wedding. Experience the vibrancy, the laughter, and the memories that define this beautiful event.
Guyanese Hindu Love: Epitome of Devotion
Experience the beauty and grandeur of a Guyanese Hindu wedding—delight in every meaningful ritual that unites two souls in love.
Embrace Colorful Moments: Guyanese Wedding
Step into the mesmerizing world of a Guyanese wedding. Every moment is a spectacle, from rich traditions to joyful festivities.
How to Choose Your Indian Wedding Photographer: Tips & Tricks
Selecting the perfect Indian wedding photographer ensures your vision is brought to life. Here are a few tips to help you make the right choice:
Review portfolios: Take the time to browse the portfolios of different photographers. Look for a style that resonates with you and captures the emotions you want to cherish.
Seek recommendations: Reach out to friends, family, and other couples who have recently tied the knot. Their firsthand experiences can provide valuable insights and recommendations.
Meet in person: Schedule consultations with potential photographers to understand their personalities, working styles, and professionalism. Having a good rapport with your photographer is important to ensure smooth collaboration.
Discuss your vision: Communicate your expectations, preferences, and any specific shots you have in mind. A skilled Indian wedding photographer will listen attentively and offer creative suggestions to enhance your vision.
Remember, your wedding photographer is vital in immortalizing your special day. Choose wisely to create a collection of images that truly reflect your love story.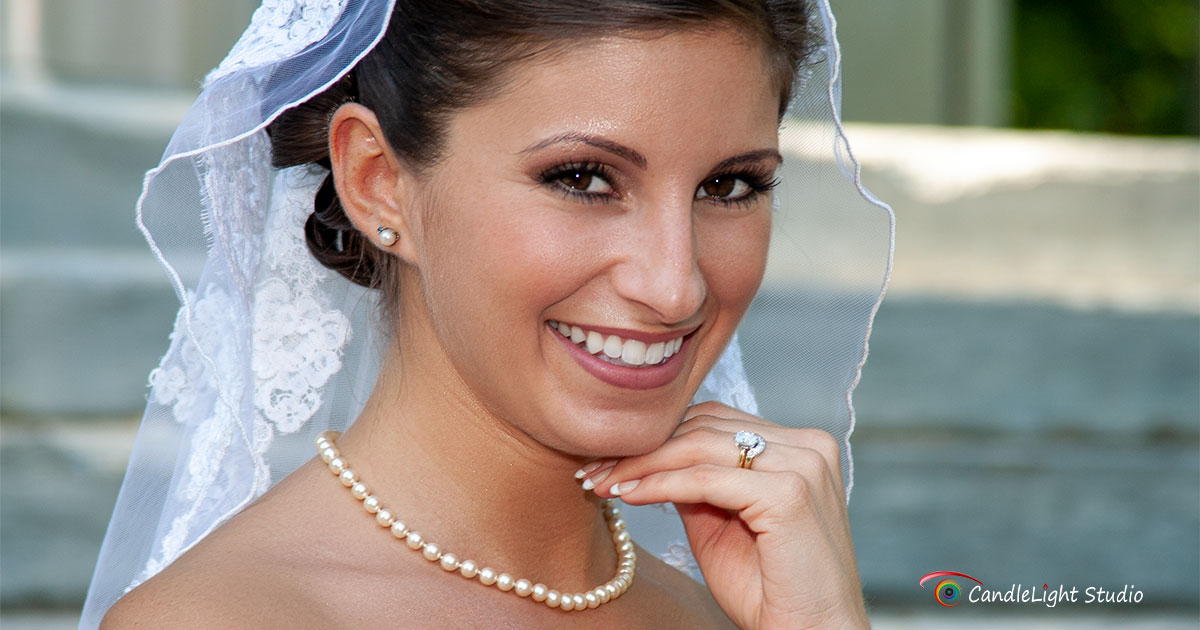 Wedding Photography at Unbeatable Prices by CandleLight Studio
Welcome to New York's Premier Indian Wedding Photographers | CandleLight Studio – Your Top-Rated Choice.
Get More for Your Money with Affordable Wedding Photography Packages
Unique Wedding Photo Albums Tailored Just for You
Cinematic Wedding Video Highlights Reels: An Unforgettable Journey
Share the Joy with Loved Ones: Live Stream Your Special Moments
Drone Flying Cameras: Elevate Your Wedding Experience
Unleash the Full Potential of Your Memories
Complimentary Online Gallery: An Artistic Showcase
Make Your Wedding Unforgettable with CandleLight Studio
Book Your Unforgettable Wedding Experience Now!
Contact us today to reserve your date and secure the most enchanting wedding photography experience. Let CandleLight Studio be your trusted partner in capturing the magic of your love story.
4 Hours of Digital Photography
All High-Resolution Photos without watermarks, Delivered Online
FREE UPLOAD of selected photos on the Internet
4 hours of High Definition Videography
UnEdited High Definition Video Footage Delivered Online
FREE UPLOAD of selected video clips on the Internet
4 Hours of Digital Photography and High Definition Videography
All High-Resolution Photos without watermarks, Delivered Online
UnEdited High Definition Video Footage Delivered Online
FREE UPLOAD of selected photos on the Internet
4 Hours of Digital Photography and 4K Videography
1 Flush Mount Photo Album – size 12″x36″ (25 Pages/50 Sides) with Plexiglas Acrylic Cover
5~10 Minutes Video Highlights Reel
FULL Length Edited Video (Dynamic Titles, Special Effects, and Matching Songs), Delivered on USB Drive and Online
All High-Resolution Photos without watermarks, Delivered on USB Drive and Online
USB Drives are Playable on Smart TVs, Computers, Laptops, Tablets, etc., with USB input
Free Online Photo Gallery
FREE UPLOAD of selected photos and Video Highlights on the Internet
FAQs: Top Queries About Indian Wedding Photography
Q: What should I look for when choosing an Indian wedding photographer?
A: Choosing an Indian wedding photographer requires careful consideration. Look for photographers specializing in Indian weddings who have experience capturing the unique moments, rituals, and cultural aspects that make these celebrations extraordinary. Review their portfolios, read client testimonials, and ensure they deeply understand Indian traditions and customs. It's also important to connect with them and feel confident in their ability to capture the essence of your wedding day.
Q: How much does it cost to hire the best Indian wedding photographers?
A: The cost of hiring the best Indian wedding photographers can vary depending on factors such as their experience, reputation, package inclusions, and the duration of your event. At CandleLight Studio, we offer affordable packages tailored to your needs. Contact us for a personalized quote, and let us capture your special day without breaking the bank.
Q: How far in advance should I book an Indian wedding photographer?
A: We recommend booking well in advance to ensure that you secure the services of the best Indian wedding photographer for your special day. Indian weddings are often planned months or years ahead, and popular photographers tend to have busy schedules. Once you have finalized your wedding date, contact us to discuss your requirements and reserve your preferred date.
Client Testimonials: Experiences That Speak Volumes
Love Stories Brought to Life by CandleLight Studio
At CandleLight Studio, we don't just capture photos; we encapsulate the unique stories of love and commitment that unfold on your special day. Here's what some of our delighted clients have to say:
Choosing CandleLight Studio was the best decision we made for our wedding! From the beginning, they understood our vision and flawlessly captured the essence of our love story. Their team was professional, accommodating, and went above and beyond to make us comfortable. The photos they delivered were breathtaking; we can relive our special day through them. Thank you, CandleLight Studio, for capturing the magic! – Priya and Raj.
Our wedding photos are a work of art, thanks to CandleLight Studio! They captured every little detail, every emotion, and every candid moment. Looking through the photos, we're transported back to the joy and love that filled the air on our wedding day. The team's creativity, professionalism, and passion for their craft were evident throughout the process. We couldn't be happier with the results! – Anika and Arjun.
CandleLight Studio exceeded our expectations in every way. Their team perfectly captured the essence of our Indian wedding, from the vibrant colors to the emotional rituals. The photographers were talented and made us feel at ease throughout the day. Our photos are breathtaking, and we're forever grateful for the memories they've preserved. We highly recommend CandleLight Studio to couples looking for the best Indian wedding photographers! – Meera and Siddharth.
Start Your Journey with India's Best Wedding Photographers Today
Ready to embark on a mesmerizing journey of love and celebration? Contact CandleLight Studio today to discuss your wedding photography needs with our expert Indian photographers. We will listen to your vision, understand your unique requirements, and ensure that every moment of your special day is captured in all its glory. Let us preserve your love story for eternity.
Contact Our Expert Indian Wedding Photographers
Are you ready to have your love story beautifully captured? Reach out to CandleLight Studio today. Our expert Indian photographers are eager to turn your wedding day into a timeless visual narrative you'll cherish forever.
Reserve, Your Date with the Best Indian Photographers
Make Your Wedding Unforgettable with the Best Indian Photographers. Don't wait another moment to secure the best Indian photographers for your wedding. Reserve your date with CandleLight Studio, and rest assured that your special day will be captured with unparalleled artistry and passion. Contact us now, and let us transform your wedding into a magical visual masterpiece you'll cherish forever.
Discover CandleLight Studio's wedding photography services, passionately tailored to immortalize your special day. Step in and let us transform your fleeting moments into enduring memories today.