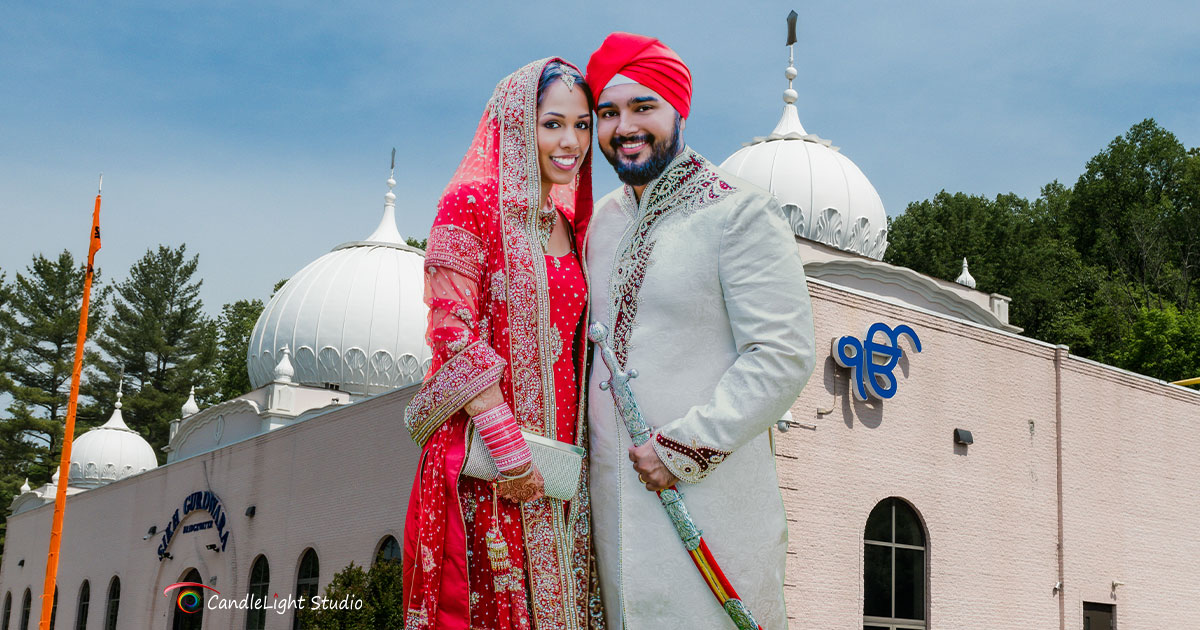 Punjabi Wedding Photography | Candlelight Studio | Celebrating Tradition
Immerse yourself in the mesmerizing world of Punjabi Wedding Photography, where the essence of Sikh ceremonies comes alive. Each frame celebrates a timeless tradition, echoing tales of love, faith, and the profound beauty of Sikh unions.
Punjabi Wedding Photography: A Tapestry of Emotion and Tradition
Celebrate the richness and vibrancy of Punjabi weddings as we capture your unique love story. Begin your wedding story with our esteemed Punjabi wedding photography service. We are dedicated to encapsulating every detail of your wedding day and creating a visual narrative of your unique love story. Our skillful Punjabi wedding photographer will highlight your special day's radiant joy, brimming emotions, and captivating traditions. Seize the essence of your love story. Book your Punjabi wedding photography session today!
Capturing Divine Moments: Sikh Anand Karaj Wedding Videography in NY & NJ
Experience the magic of Sikh Anand Karaj weddings with our expert Punjabi photographer and videographer team. From the vibrant traditions of New York and New Jersey to the serene Gurudwaras of Long Island, we specialize in capturing every cherished moment. Our top-notch Punjabi Sikh marriage photography and videography services bring your love story to life, creating timeless memories that resonate with joy and tradition.
Lavish Punjabi Wedding: Love & Rituals Unfold
Experience a tapestry of emotions, vibrant colors, and rich traditions in our Punjabi wedding highlight reel. Relive every joyous moment!
Vertical Magic: Mobile-Optimized Wedding Films
Explore wedding tales beautifully optimized for mobile screens. Perfect for on-the-go viewing without missing any detail.
Anand Karaj: A Sikh Union in Divine Harmony
Immerse in the sanctity of the Anand Karaj ceremony. Witness two souls becoming one under the divine guidance of Guru Granth Sahib.
Punjabi Wedding Videography captures the vibrant hues and heartfelt moments of Sikh celebrations. Dive into the rich tapestry of traditions, where every snapshot tells a tale of love, faith, and unity in Sikh matrimony.
Documenting Love through Punjabi Wedding Photography
Recount Your Love Story through Punjabi Wedding Photography Relive the joy and emotion of your special day with our expertly crafted Punjabi wedding photos. We craft each photo to make you relive the precious moments of your special day. Whether it's the radiant smiles of couples, the joyful dances of guests, or the sacred wedding ceremony, our photographs capture the true essence of Punjabi wedding photography.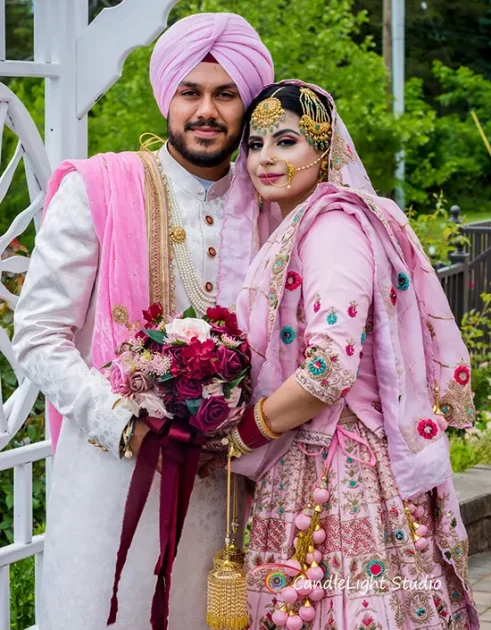 Punjabi Passion: A Sikh Couple's Wedding Ceremony Elegance!
The radiant allure of a Punjabi wedding is unparalleled, especially when you witness a Sikh couple in their ceremonial best. The intricate rituals and vibrant celebrations envelop them as they enter a new chapter. It's not just a ceremony; it's the tapestry of love, faith, and Punjabi traditions coming alive.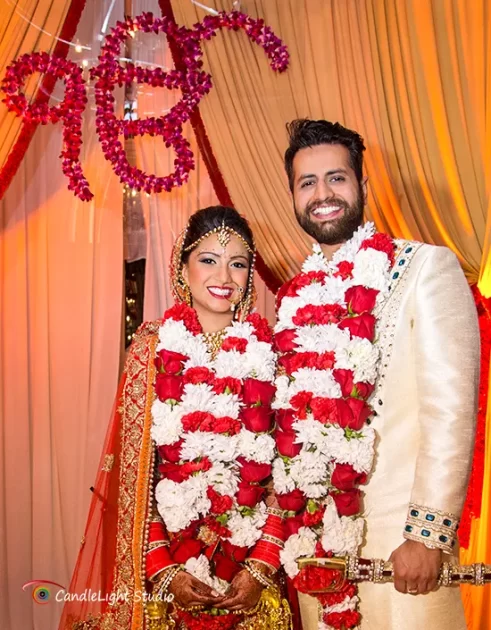 Celebrate Love: The Punjabi Way Through a Sikh Wedding Ceremony!
Dive deep into the rich world of Sikh matrimonials as Punjabi rhythms fill the air. The wedding ceremony is a beautiful dance of traditions, where every moment tells a story. From the couple's first glance to their final vow, experience the journey of Punjabi love and commitment.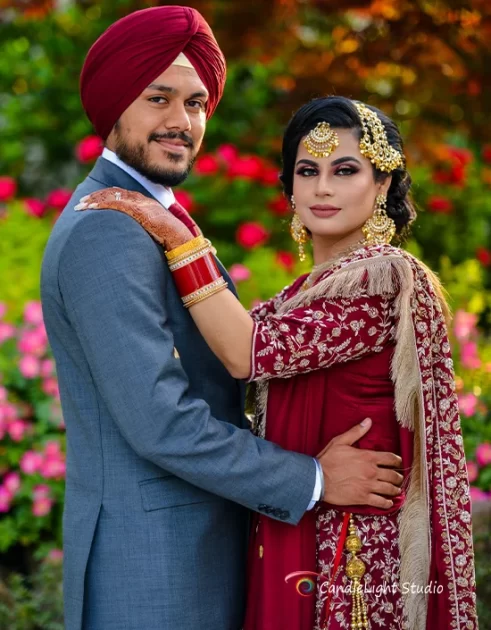 Dive into the Heart of Sikh Matrimony: Punjabi Wedding Unveiled!
Celebrate the union of two souls in the grandeur of Punjabi style. As a Sikh couple takes their sacred vows during the wedding ceremony, the atmosphere pulsates with emotion, color, and culture. It's a mesmerizing spectacle, blending age-old rituals and contemporary Punjabi love stories.
Punjabi Wedding Bliss: Tailored Packages by CandleLight Studio!
At CandleLight Studio, we understand that a Punjabi wedding is a vibrant tapestry of emotions, rituals, and timeless moments. With that in mind, we present customized Punjabi Wedding Packages that resonate with the unique essence of Sikh ceremonies. Whether you're a couple seeking intimate coverage or a grand cinematic portrayal, we have a package tailored just for you.
From the intricate details of the Punjabi couple's attire to the profound rituals of the Sikh ceremony, our packages ensure every moment is captured with precision. Are we dreaming of sky-high perspectives? Our drone coverage provides breathtaking aerial views. Want to connect with distant loved ones? Our live-streaming service brings the ceremony to them. Additionally, our cinematic highlights reel offers a visual narration of your love story, and the complimentary online gallery showcases it artistically.
Your wedding is a once-in-a-lifetime event. Make it unforgettable with CandleLight Studio's personalized Punjabi Wedding Packages. Book now and immortalize your special moments!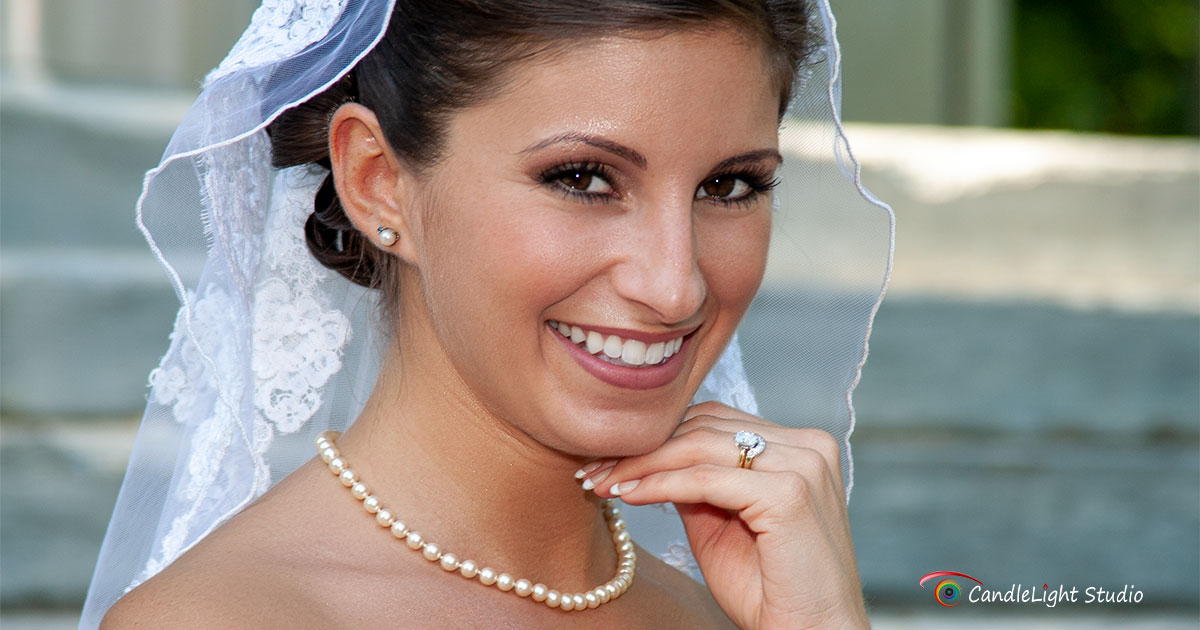 Wedding Photography at Unbeatable Prices by CandleLight Studio
Welcome to New York's Premier Indian Wedding Photographers | CandleLight Studio – Your Top-Rated Choice.
Get More for Your Money with Affordable Wedding Photography Packages
Unique Wedding Photo Albums Tailored Just for You
Cinematic Wedding Video Highlights Reels: An Unforgettable Journey
Share the Joy with Loved Ones: Live Stream Your Special Moments
Drone Flying Cameras: Elevate Your Wedding Experience
Unleash the Full Potential of Your Memories
Complimentary Online Gallery: An Artistic Showcase
Make Your Wedding Unforgettable with CandleLight Studio
Book Your Unforgettable Wedding Experience Now!
Contact us today to reserve your date and secure the most enchanting wedding photography experience. Let CandleLight Studio be your trusted partner in capturing the magic of your love story.
4 Hours of Digital Photography
All High-Resolution Photos without watermarks, Delivered Online
FREE UPLOAD of selected photos on the Internet
4 hours of High Definition Videography
UnEdited High Definition Video Footage Delivered Online
FREE UPLOAD of selected video clips on the Internet
4 Hours of Digital Photography and High Definition Videography
All High-Resolution Photos without watermarks, Delivered Online
UnEdited High Definition Video Footage Delivered Online
FREE UPLOAD of selected photos on the Internet
4 Hours of Digital Photography and 4K Videography
1 Flush Mount Photo Album – size 12″x36″ (25 Pages/50 Sides) with Plexiglas Acrylic Cover
5~10 Minutes Video Highlights Reel
FULL Length Edited Video (Dynamic Titles, Special Effects, and Matching Songs), Delivered on USB Drive and Online
All High-Resolution Photos without watermarks, Delivered on USB Drive and Online
USB Drives are Playable on Smart TVs, Computers, Laptops, Tablets, etc., with USB input
Free Online Photo Gallery
FREE UPLOAD of selected photos and Video Highlights on the Internet
Illuminate Your Bridal Elegance with Punjabi Wedding Photography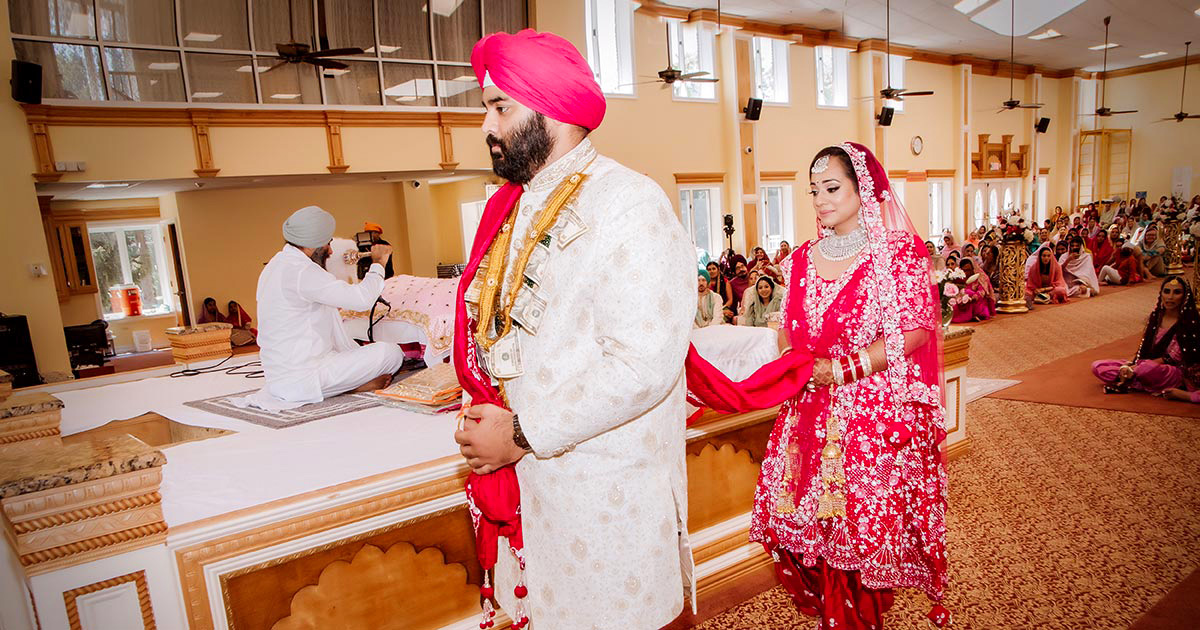 Our photographers highlight the stunning beauty and grace of Punjabi brides in their wedding attire. From the intricate henna designs to the elaborate jewelry and attire, our photographs highlight the stunning elegance and grace of Punjabi brides. Every bride is the star of her wedding day, and we ensure she shines in every frame.
Embody the Vibrancy of Love through Punjabi Wedding Photography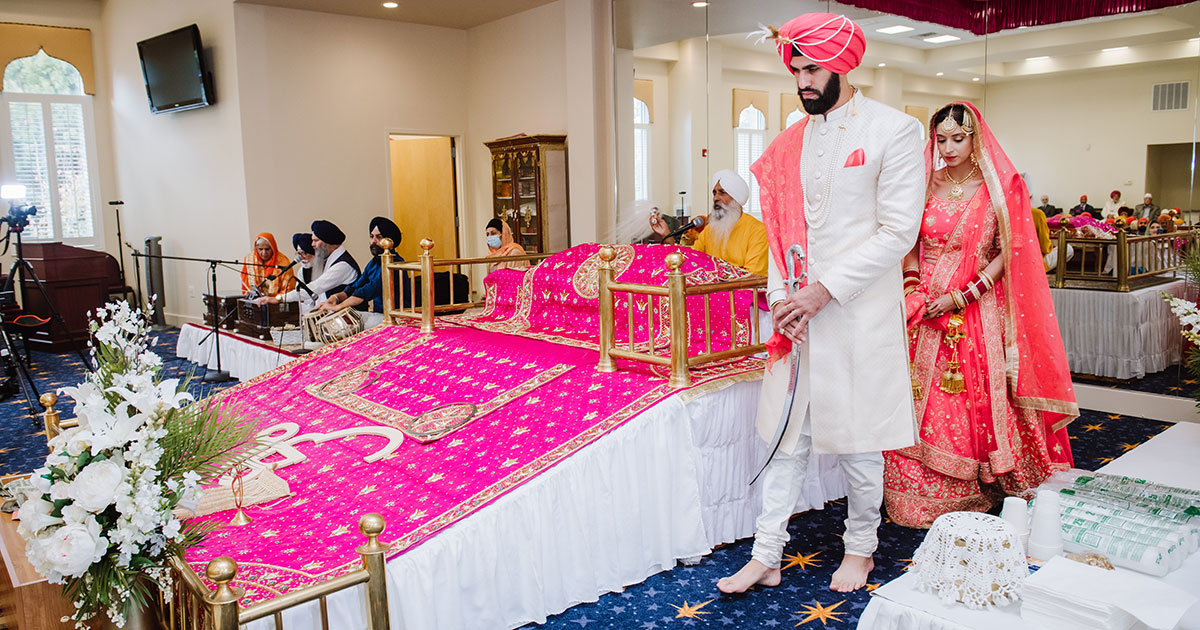 Revel in the Joyful Energy of Bhangra Captured in Photos: Experience the energy and liveliness of the Bhangra, captured with passion in our Punjabi wedding photography. The energetic Bhangra dance is a hallmark of Punjabi weddings. Our Indian wedding photographer captures the vitality, energy, and rhythm of the Bhangra to relive the fun and excitement of your special event.
Embark on a Photographic Journey through Anand Karaj Rituals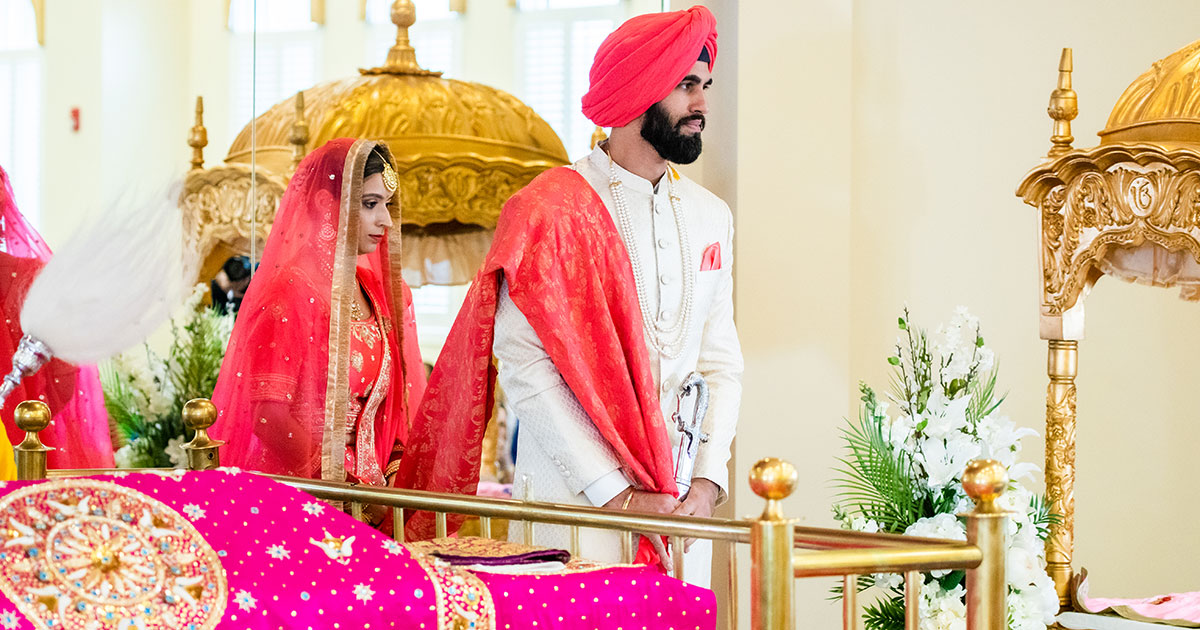 Anand Karaj Rituals – A Photographic Journey
The sacred rituals of Anand Karaj are brought to life in stunning detail in our photography. We bring to life the sacred rituals of the Anand Karaj ceremony. From reading the holy scripture to the beautiful sikh wedding rituals, every aspect is captured in stunning detail to immortalize your big day.
Storytelling in Punjabi Wedding Photography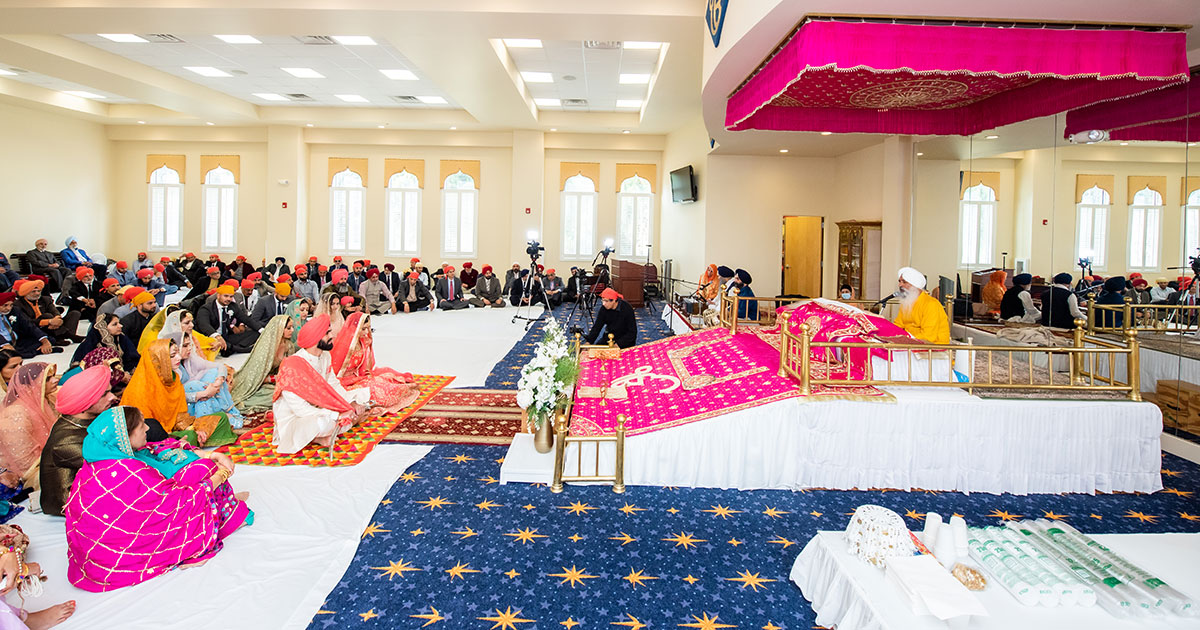 Storytelling Through Punjabi Wedding Photography: Weave Your Love Story with Us
We weave a narrative of your love story, encapsulating the colors, emotions, and celebrations unique to a Punjabi wedding. With us, every photo tells a story. Be it the nervous anticipation during the engagement session, the joyous wedding reception, or the quiet emotional moments between the couples, we weave a narrative unique to your wedding.
Preserve the beautiful saga of your love and tradition with our Punjabi wedding photography services. Connect with us today, and let's create enduring memories together.
Your Questions Answered about Punjabi Wedding Photography
Preserve the exhilarating energy and deep-rooted traditions of your Punjabi wedding with our professional photography services. From jubilant Bhangra moves to emotionally Vidaai moments, we narrate your unique love story through captivating visuals. Collaborate with us, transforming your wedding moments into timeless keepsakes of love and tradition.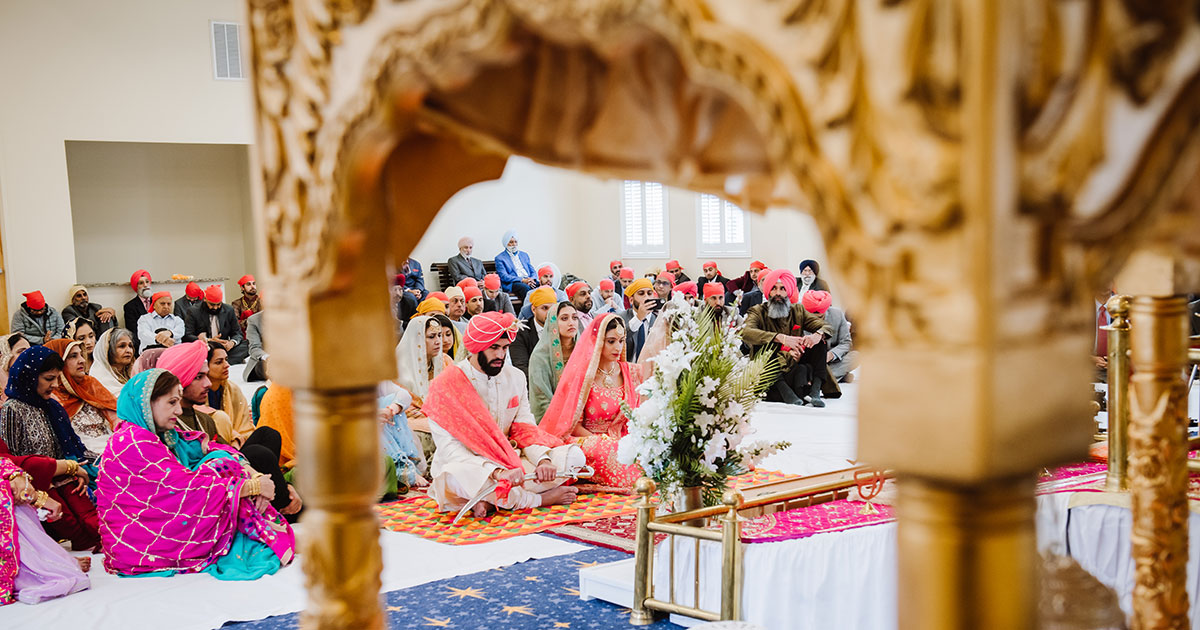 What makes your photography special for my Punjabi wedding?
We specialize in capturing all the rituals, colors, and dances unique to Punjabi weddings, making every significant moment timeless.
How far ahead do I need to book you for my wedding?
Ideally, book us 6-8 months in advance to ensure we're available. But don't hesitate to reach out for last-minute bookings. We'll try our best to accommodate you.
Can I also get a video of my wedding from you guys?
Absolutely! Along with photography, we provide videography to document your special day from all angles.
Can you handle large Punjabi weddings?
We have experience covering large-scale Punjabi weddings, capturing every crucial moment amidst the crowd and excitement.
Surinder Singh: Capturing Punjabi Wedding Magic
Relive the vivid colors, joyous celebrations, and deep emotions of your Punjabi wedding through our expert photography services. Capture your love story with us.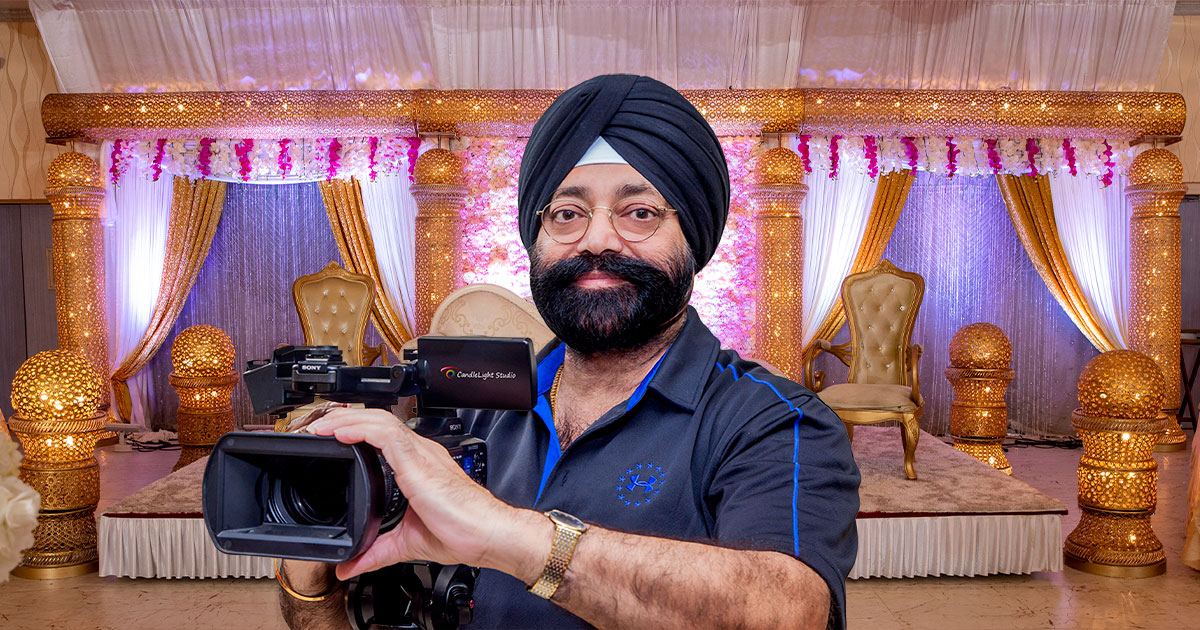 When it comes to immortalizing the vibrant essence of Punjabi weddings, few photographers capture the soul of the ceremony like Surinder Singh. With a keen eye for Sikh traditions and an innate understanding of the deep emotions of the wedding couple, Singh crafts stories through his lens that resonate for generations. His dedication to preserving the sacred ties and colorful festivities of Punjabi ceremonies has made him a sought-after name in Sikh wedding photography. Dive into a world where each snapshot is more than an image; it's a poignant tale of love, faith, and Punjabi heritage, as seen through the gifted eyes of Surinder Singh.
Capturing the Heart of Your Punjabi Wedding in Photos
Celebrate the rich heritage and exuberant spirit of your Punjabi wedding with us. Our expert photographers weave your love, tradition, and vibrant colors into enduring, meaningful memories.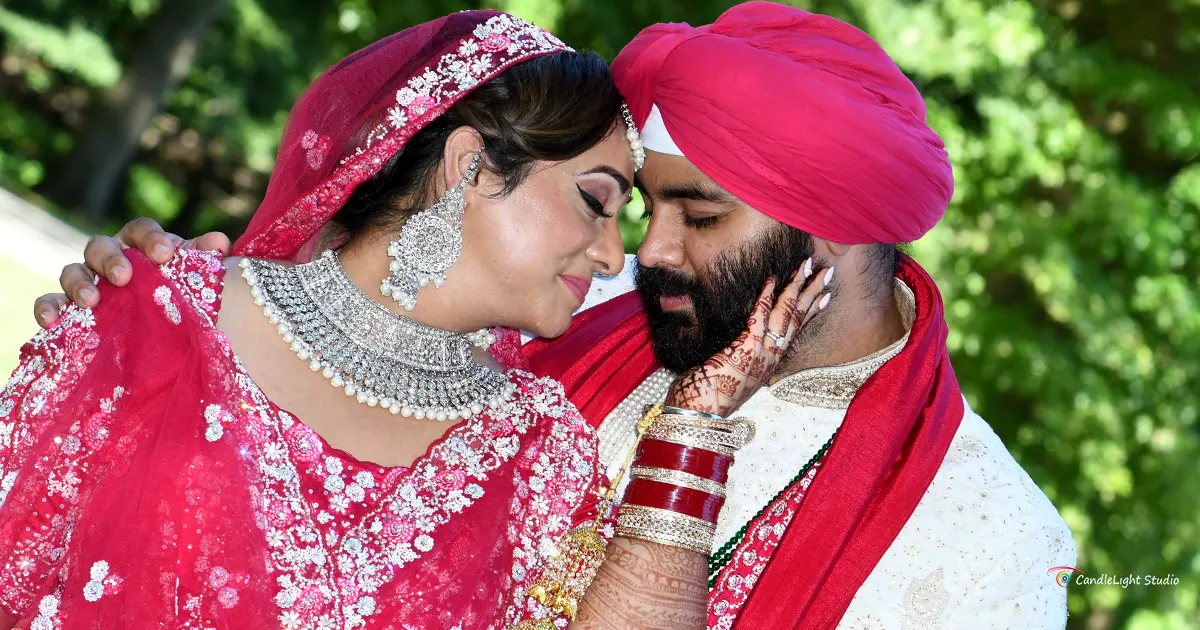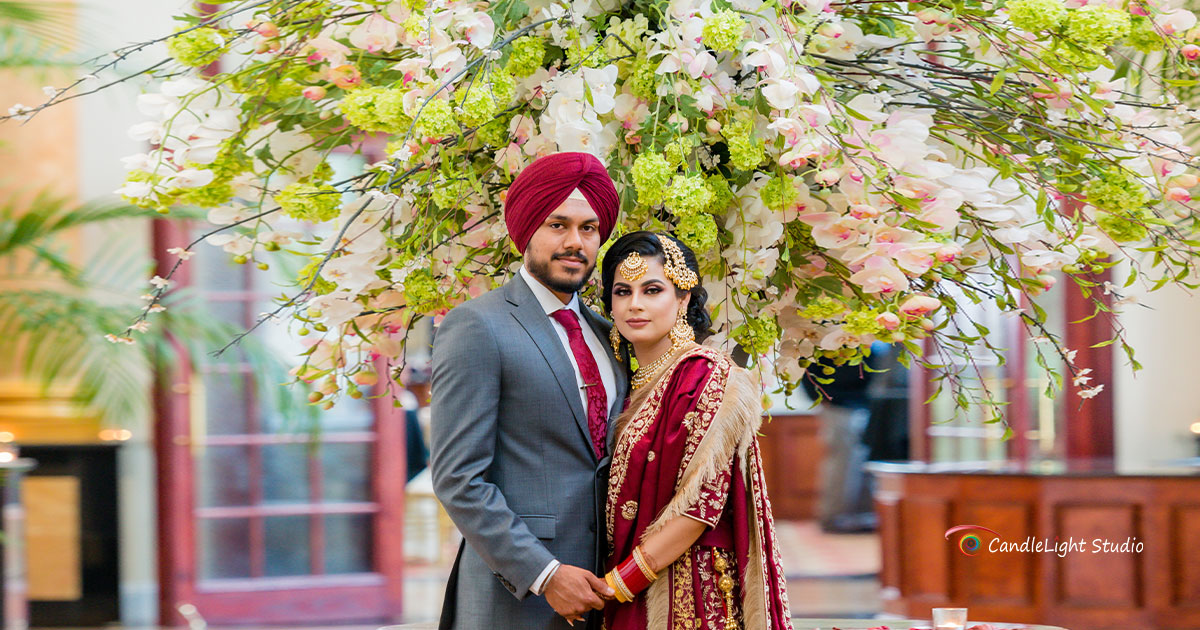 Experience the vibrant colors and rich traditions of Punjabi weddings through the lens of Candlelight Studio's expert photographers. Discover our portfolio today, and let's start crafting your unforgettable wedding story.
Immortalize your Punjabi wedding with our expert photography. Don't let a single moment slip away. Click here to book your session and turn today's joyous moments into tomorrow's priceless memories!