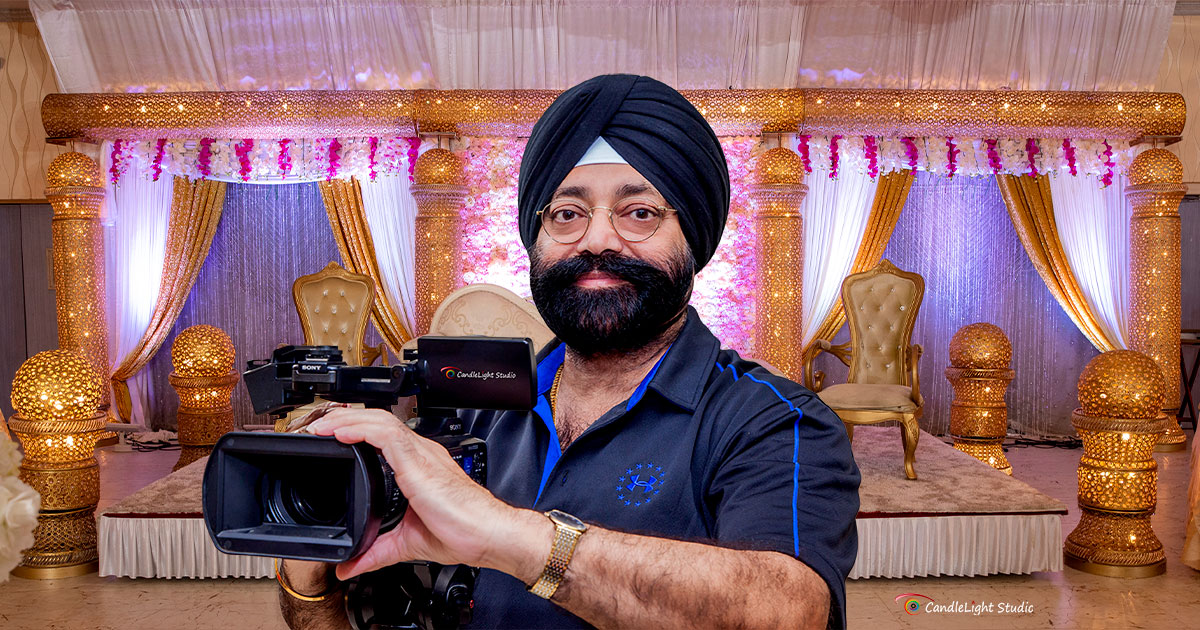 Dedicated Photographers: The CandleLight Studio Team
Meet CandleLight Studio's talented photographers who capture and craft your beautiful wedding moments. Discover the passion, expertise, and creativity that go into preserving your story.
CandleLight Studio is more than just a photography service – it is a creative ensemble that works together to bring your wedding day to life through pictures and video. Our team, consisting of skilled professionals who are experts in their fields, plays an integral role in making every moment of your wedding day special. With a deep understanding of the nuances of wedding photography and a genuine passion for their craft, our team members are committed to making your wedding memories truly unforgettable.
Meet the Team: The Talented Wedding Photographers at CandleLight Studio
Welcome to the heart of CandleLight Studio, where you'll find an exceptional team of seasoned wedding photographers, videographers, and creatives dedicated to capturing your most precious moments. Our team members combine a unique blend of technical expertise, artistic creativity, and an unwavering commitment to delivering memorable experiences. Whether they're capturing your first look, the joyous ceremony, or the excitement of the reception, our team ensures every moment is beautifully immortalized.
Core Team Members
The backbone of our work at CandleLight Studio is our core team members. These individuals lead our projects, bringing their vision, dedication, and talent to every wedding we capture. Their experience in diverse wedding styles, from traditional to contemporary, enables them to adapt their techniques to meet your unique needs.
Surinder Singh, our lead wedding photographer, is a master of capturing the raw emotions that make weddings special. With a fine arts degree in photography, his creative vision and technical skills combine to create stunning imagery you'll cherish forever.
David Israeli, our visionary, specializes in translating emotions into striking visuals. Her detailed eye and creative flair ensure every moment she captures is a timeless treasure.
Andrey Shamilov is our memory sculptor, a post-processing wizard who ensures every image perfectly tells your unique love story. His technical expertise helps transform raw captures into polished mementos that reflect your wedding day's beauty and joy.
Emily Brown, our comfort ambassador, makes every photo session an enjoyable experience. Her warm and engaging approach lets her capture your genuine expressions, ensuring your personality shines in every photograph.
Michael Johnson, our story weaver, crafts the narrative of your wedding day with thoughtful, emotional captures. His ability to portray fleeting moments as enduring memories sets him apart.
Stay tuned as we introduce the rest of our team members who make your wedding day a magical journey to remember. Each team member adds a unique flavor to our work, further enhancing the CandleLight Studio experience.
Supporting Team Members
Sarah Adams – Your Wedding Day Conductor
Sarah Adams, the mastermind behind the seamless coordination of your photography journey, ensures every critical moment of your big day is captured flawlessly.
David Wilson – The Boundary Pusher
David Wilson, our innovation lead, thrives on capturing unique perspectives that ensure your wedding photos are one-of-a-kind, just like your love story.
Jessica Thompson – The Empathetic Lens
Jessica Thompson captures the raw emotion and intimacy of your special moments. Her empathy infuses each image with heartfelt sentiment, making each frame a cherished memory.
Robert Garcia – The Light Whisperer
With finesse over lighting techniques, Robert Garcia turns ordinary frames into extraordinary masterpieces. His expertise breathes life into each photograph, making them truly captivating.
The Devoted Artists of CandleLight Studio
Amanda Clark – The Love Alchemist
Amanda Clark brings a magical touch to her photography, creating dreamy, ethereal images that perfectly encapsulate your love story.
Christopher Turner – The Authenticity Keeper
Christopher Turner captures spontaneous moments with unwavering authenticity, allowing the true spirit of your celebration to shine through each candid photograph.
Olivia Martinez – The Detail Connoisseur
Olivia Martinez's keen eye for detail preserves the intricate elements that make your wedding day unique. Her exceptional focus tells a complete and stunning story of your day.
Daniel Harris – The Classic Maestro
Daniel Harris's refined approach and composition skills create elegant and graceful images. His timeless captures become cherished keepsakes to be treasured by generations.
Our team at CandleLight Studio blends unique skills and perspectives to create a stunning pictorial record of your special day. Each photograph we capture reflects our commitment to excellence and our passion for preserving your love story. Allow us to be part of your unforgettable wedding journey.
For brides-to-be and soon-to-be couples planning a mid-budget wedding, CandleLight Studio is your go-to destination for capturing your love story. Experience our team's exceptional talent by browsing their portfolios. Entrust CandleLight Studio to capture your wedding day with unmatched artistry and professionalism.
Whether you have a traditional or a modern Indian wedding, a wedding photographer at CandleLight Studio knows how to capture the harmony between two lovebirds.