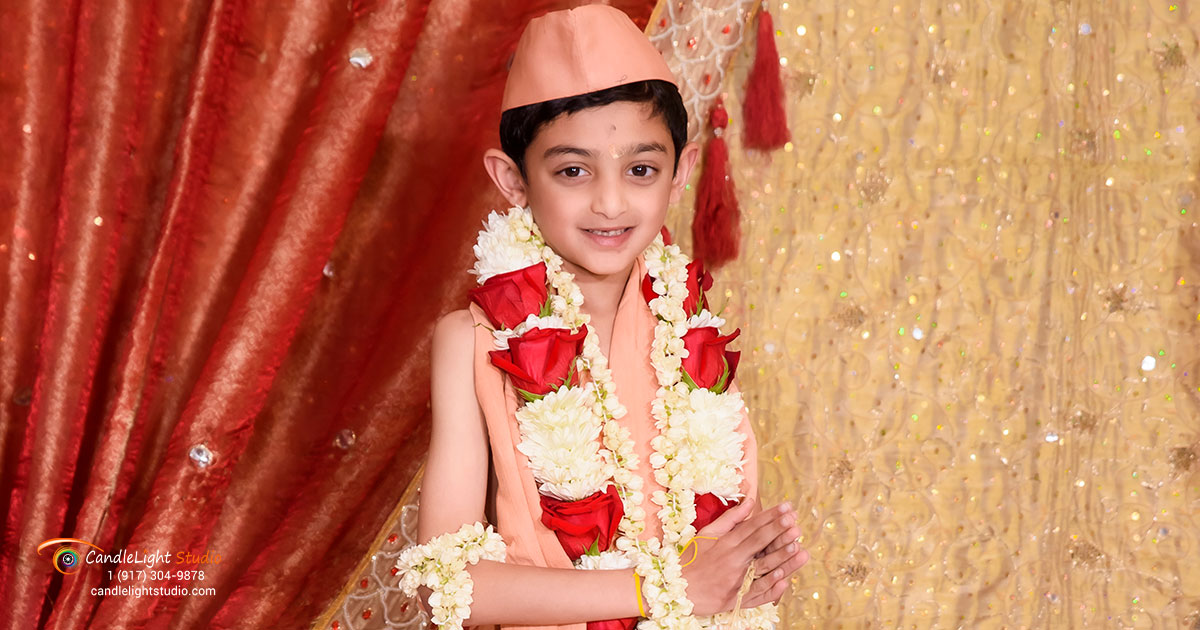 Amay Kamath's Upanayanam Ceremony: A Day of Spirituality & Unity at Sri Maha Vallabha Ganapati Devasthanam – Flushing, NY
In the heart of Flushing, NY, Amay Kamath's Upanayanam ceremony echoed with sanctity and unity at the revered Sri Maha Vallabha Ganapati Devasthanam. As Urmila and Ganesh Kamath, Amay's proud parents, chose the serene Gayatri Mantra by Suresh Wadkar to grace the movie highlights, it set a tranquil ambiance. Friends and family united to bless young Amay, imbibing the day with warm prayers. This sacred journey culminated in a joyous feast, leaving everyone with cherished memories.
Upanayanam: A Rite of Passage Immortalized in Photos and Video
Upanayanam is more than just a ceremony; it's a significant milestone marking a boy's journey into knowledge, responsibility, and tradition. At CandleLight Studio, we understand the profound depth of this sacred rite of passage. Our photographs and videos strive to encapsulate the essence of the ceremony, immortalizing the myriad of emotions, the sanctity of rituals, and the profound connections made on this special day. Dive into a visual narrative that resonates with tradition, pride, and cultural beauty, capturing every intricate detail of the Upanayanam.
Relive Every Moment: Upanayanam Videography that Captures Emotions
Step into a world of emotions, traditions, and heartfelt connections with our Upanayanam videography. Let your special day unfold through moving visuals, preserving the essence of every ritual and smile.
Amay Kamath's Upanayanam Ceremony Highlights | CandleLight Studio
Engaging Video Snippets: Dive into Amay Kamath's memorable Upanayanam ceremony. From sacred chants to heartwarming moments, journey through this spiritual milestone captured in NY.
Mobile Reel: Upanayanam Ceremony Moments with Amay Kamath | CandleLight Studio
Experience the essence of Amay Kamath's Upanayanam on the go with our mobile-optimized reel. Witness the blend of tradition and emotion.
Our Upanayanam videography services are designed to encapsulate the essence of your sacred ceremony. With meticulous attention to detail, we capture the beauty of every ritual, the emotions in every glance, and the smiles that light up the day. Our expert videographers use state-of-the-art equipment to bring your Upanayanam to life, ensuring every meaningful moment is etched in time. From the sacred thread ceremony to the blessings of elders, our videos will let you relive each instance as if it were happening again. Trust CandleLight Studio to create a visual masterpiece that will testify to your cherished Upanayanam ceremony.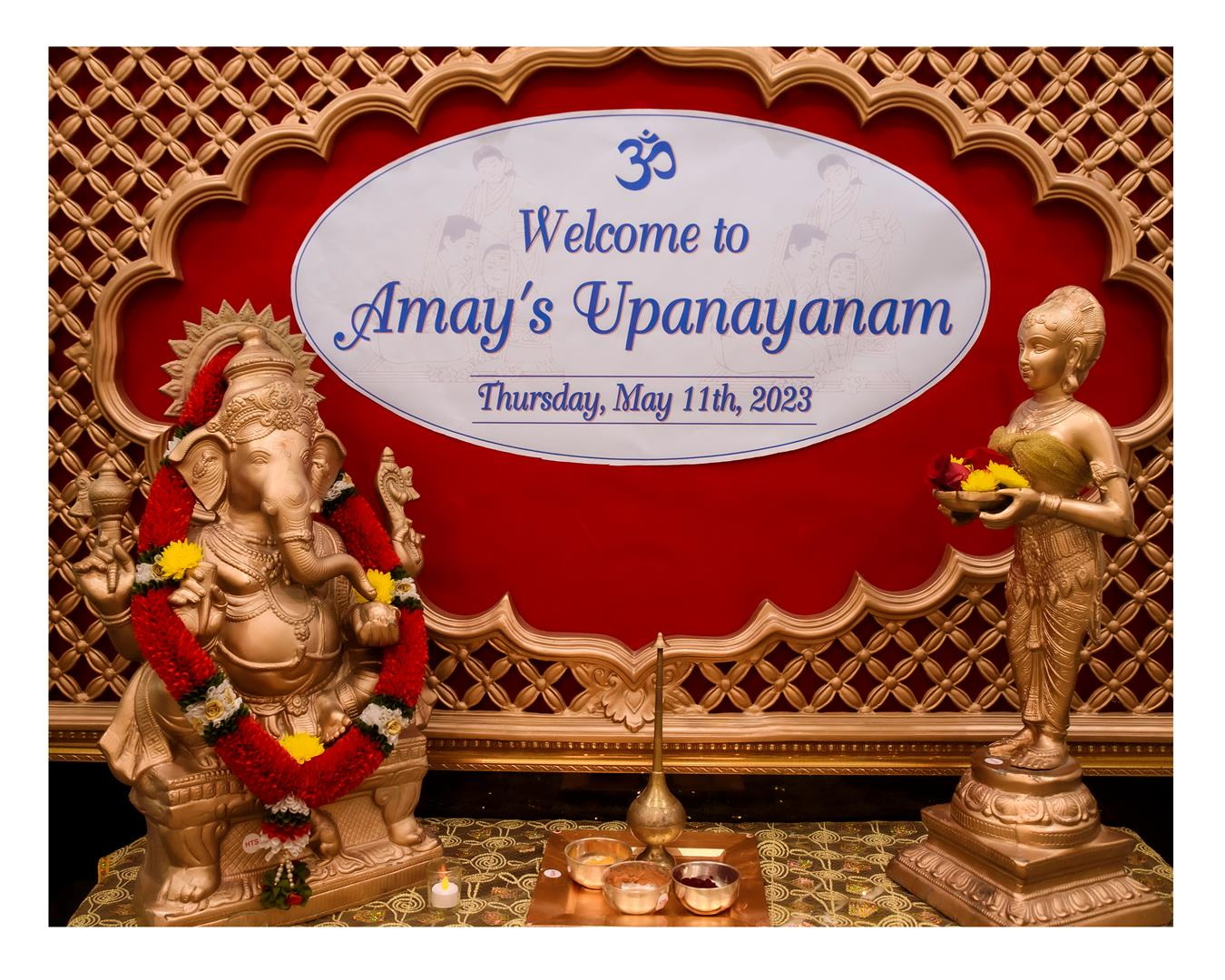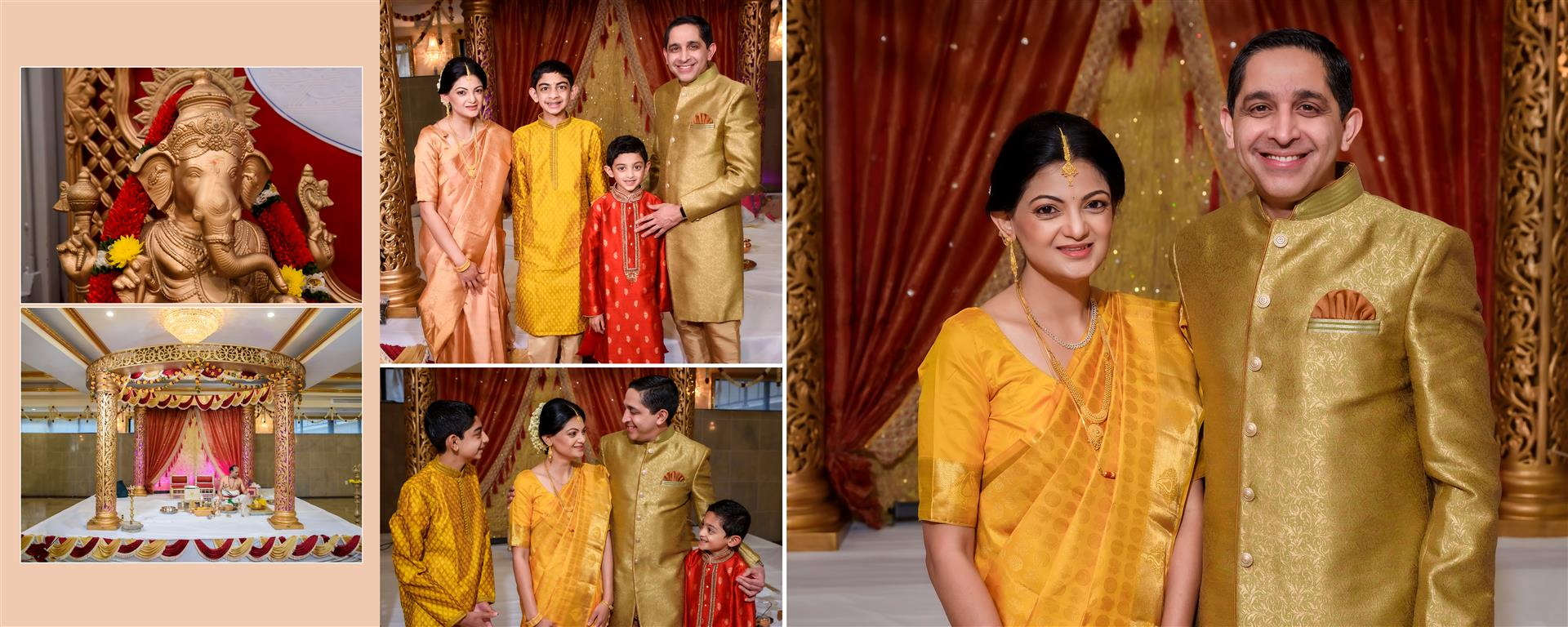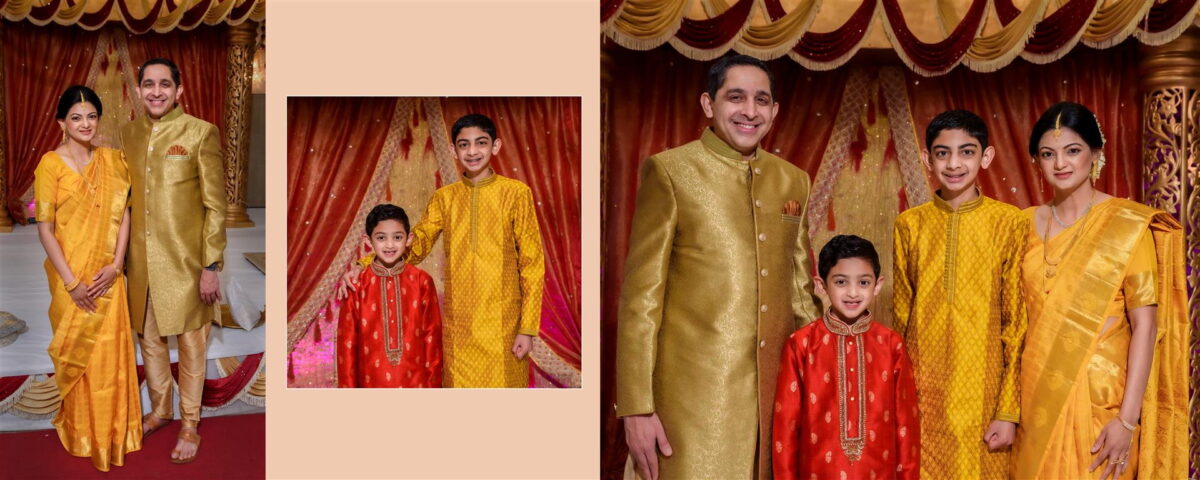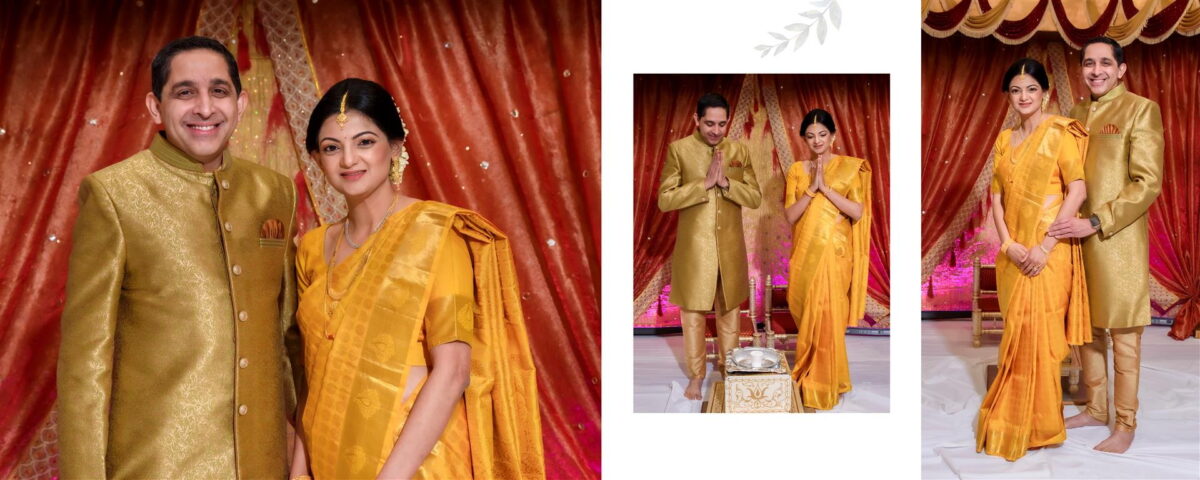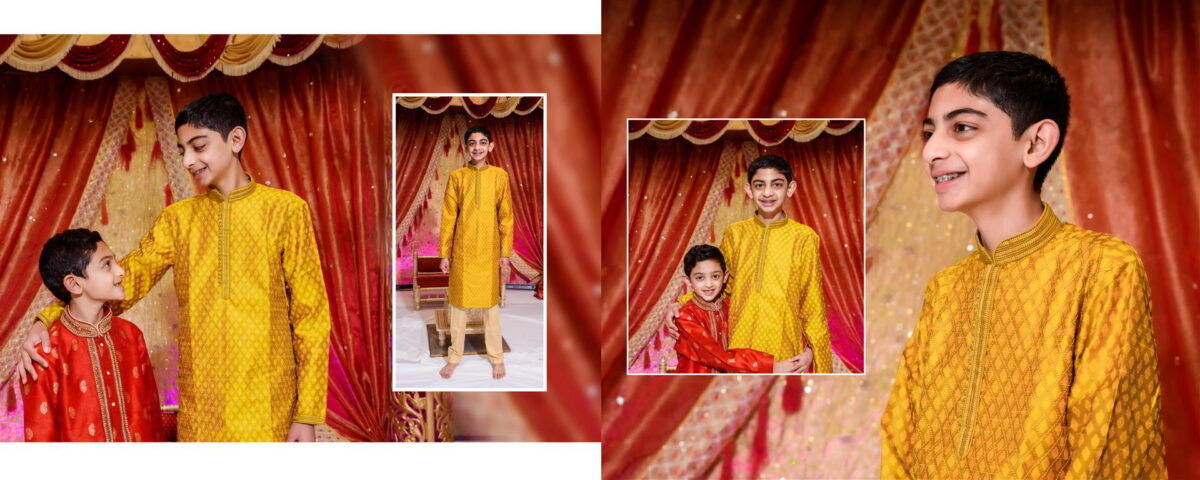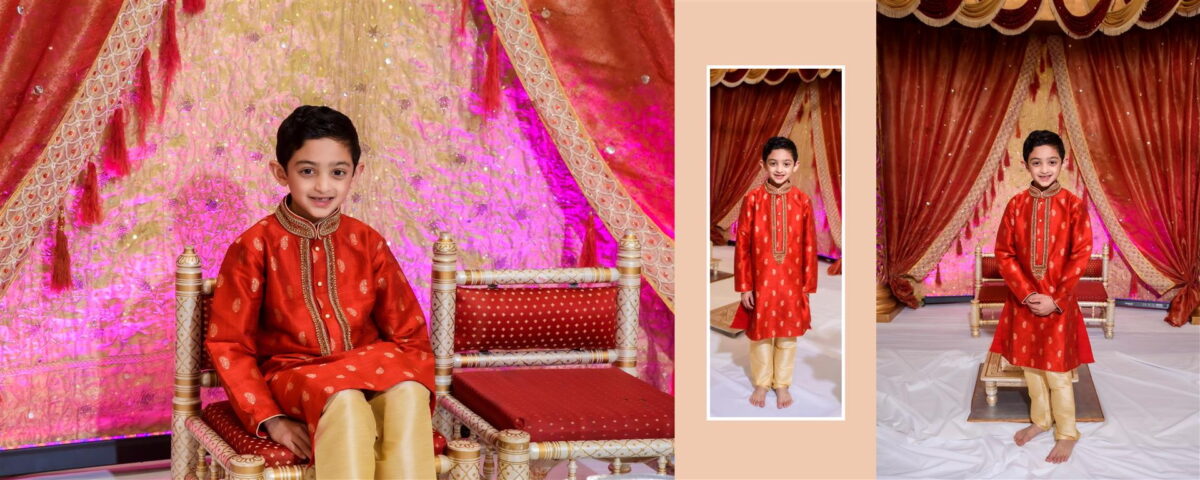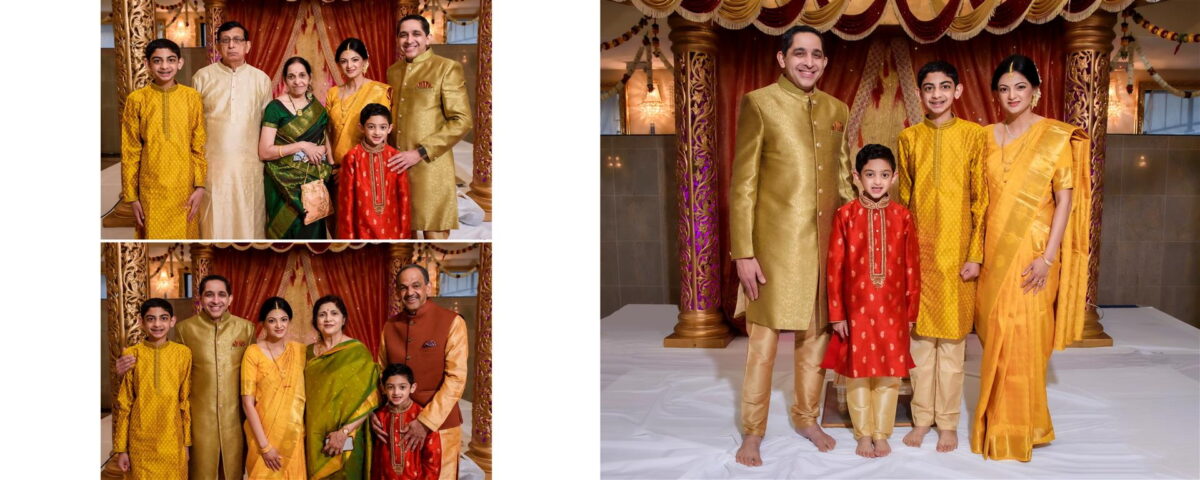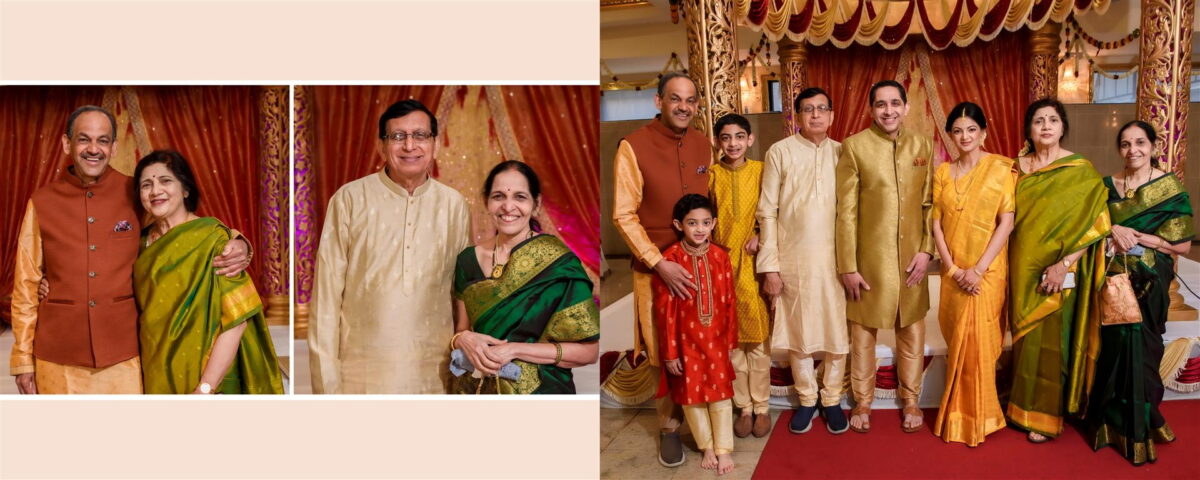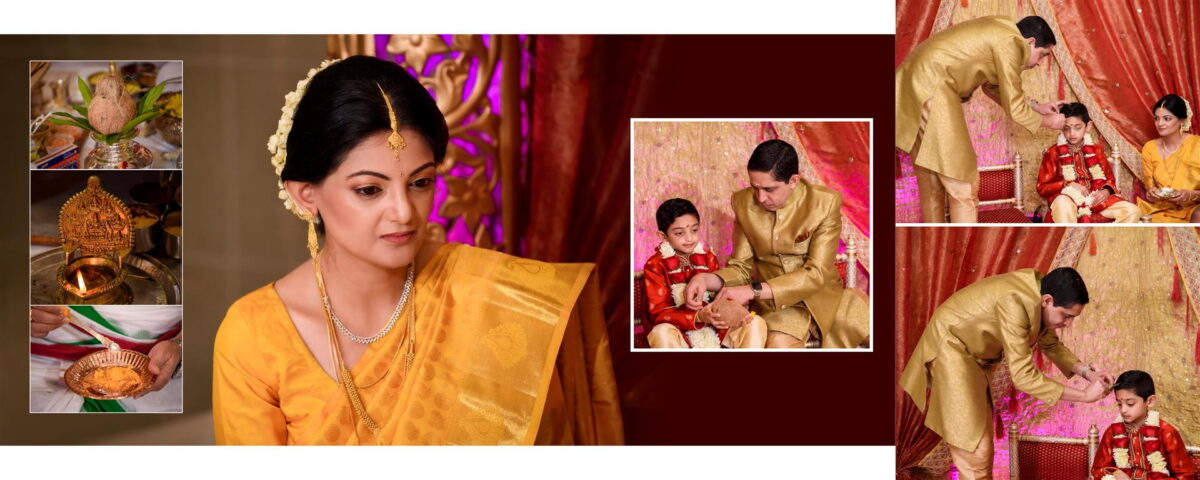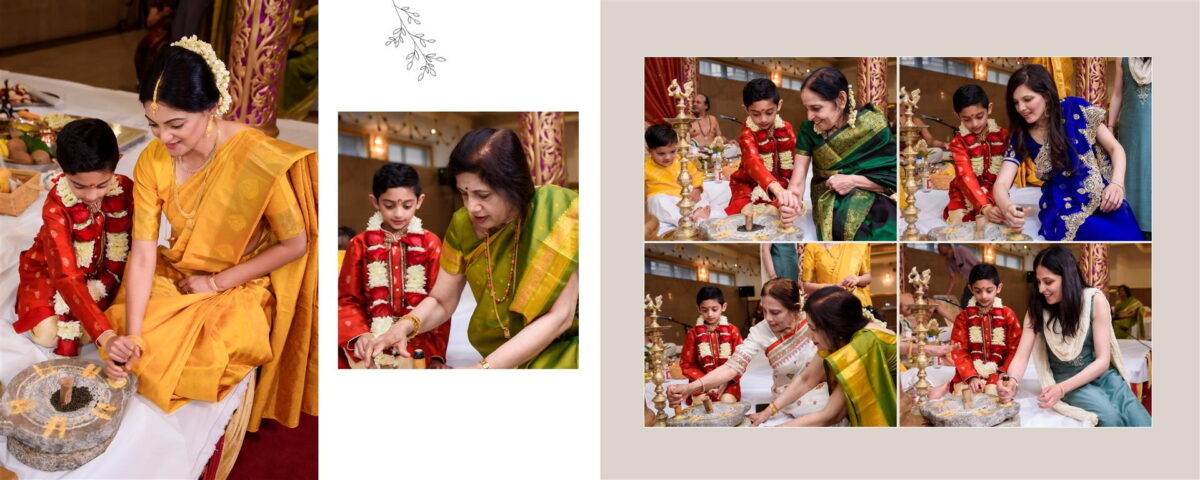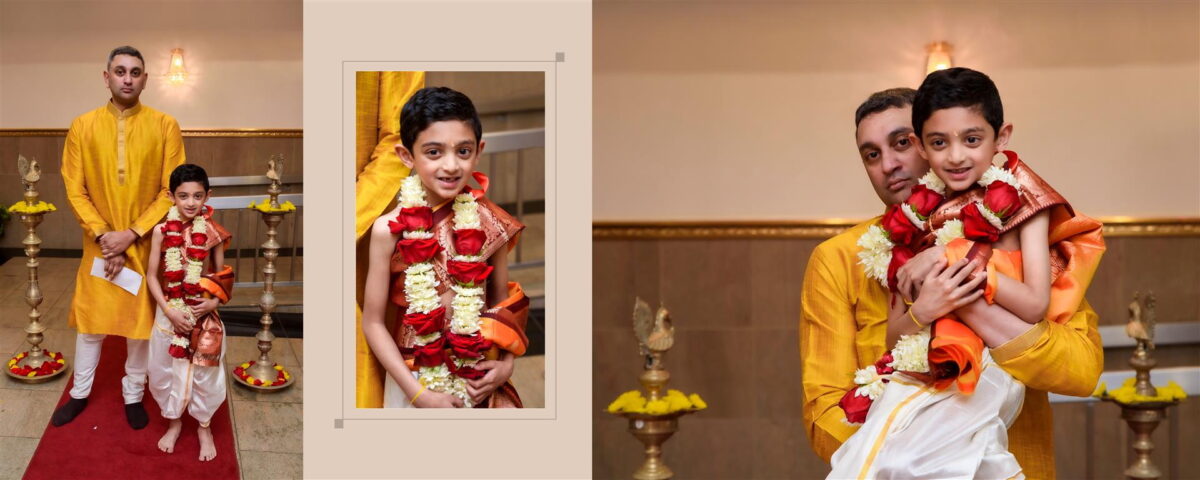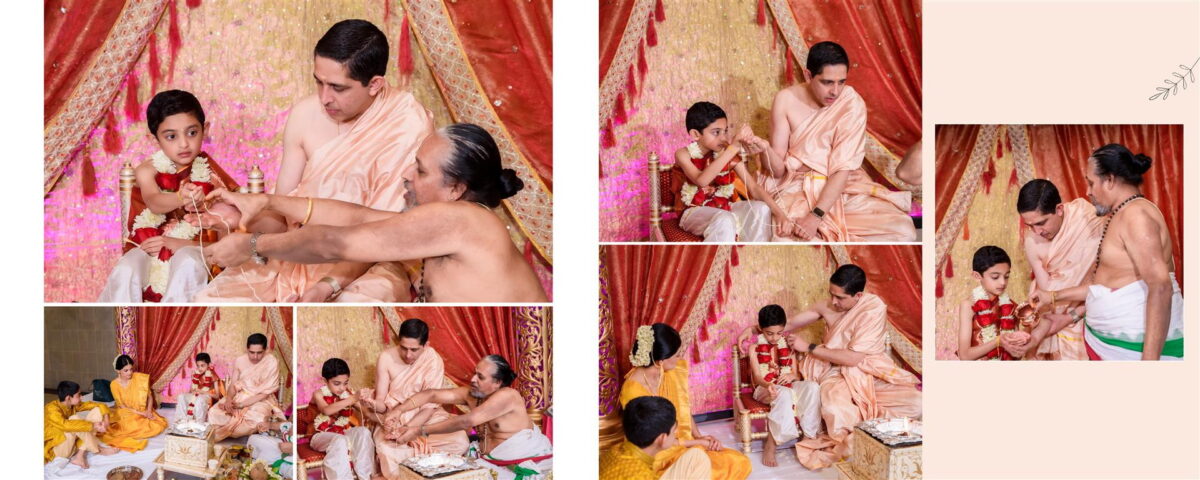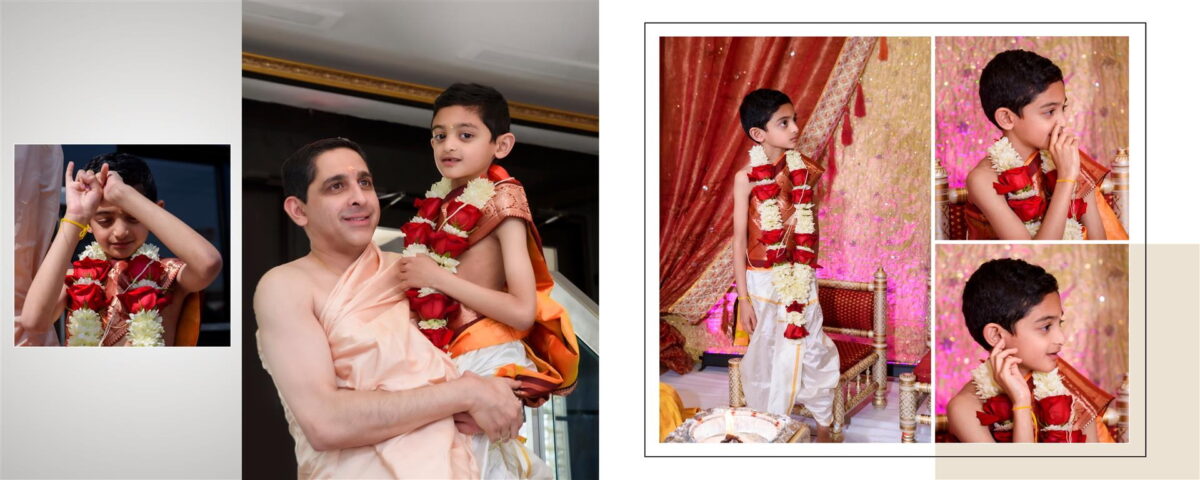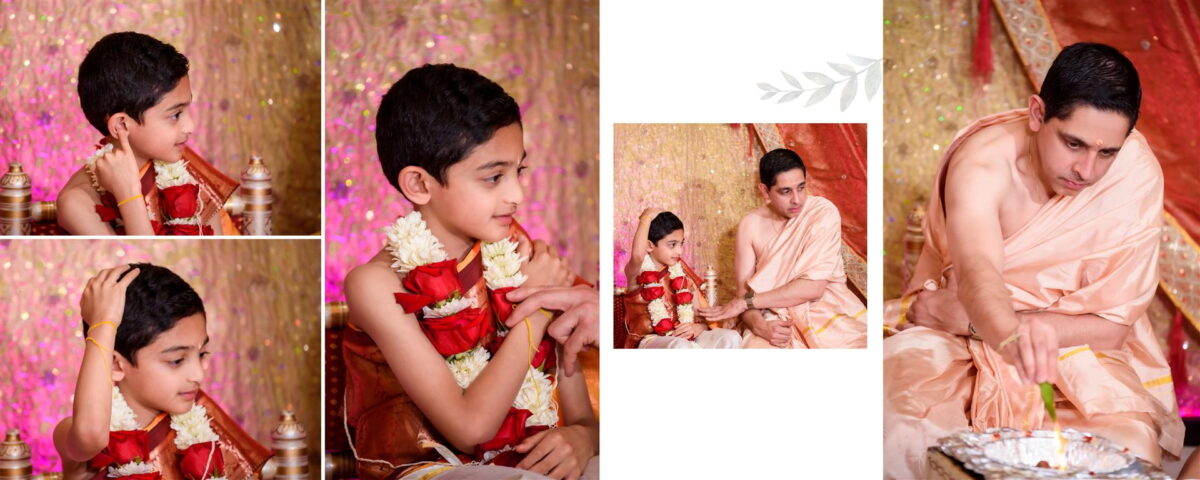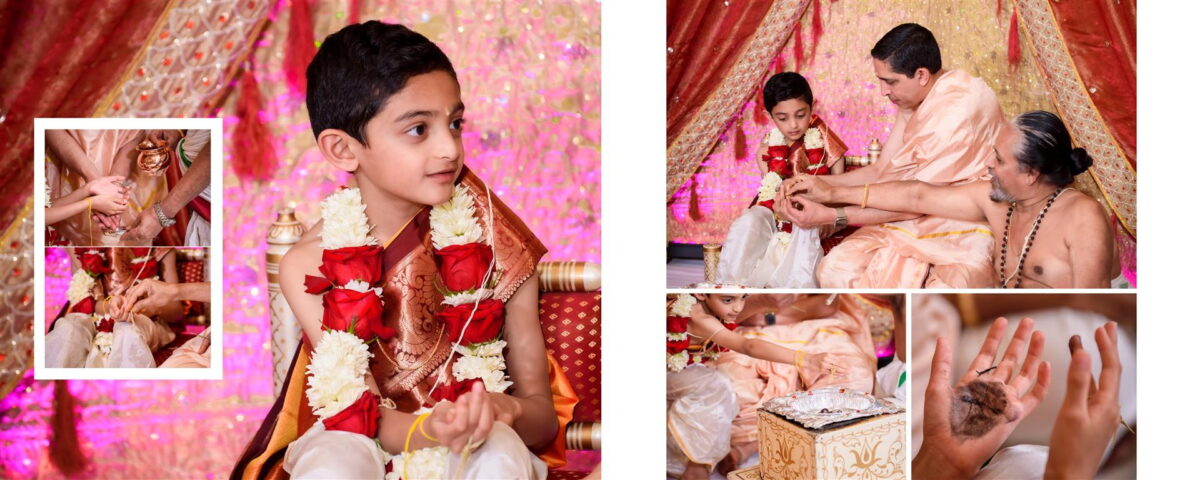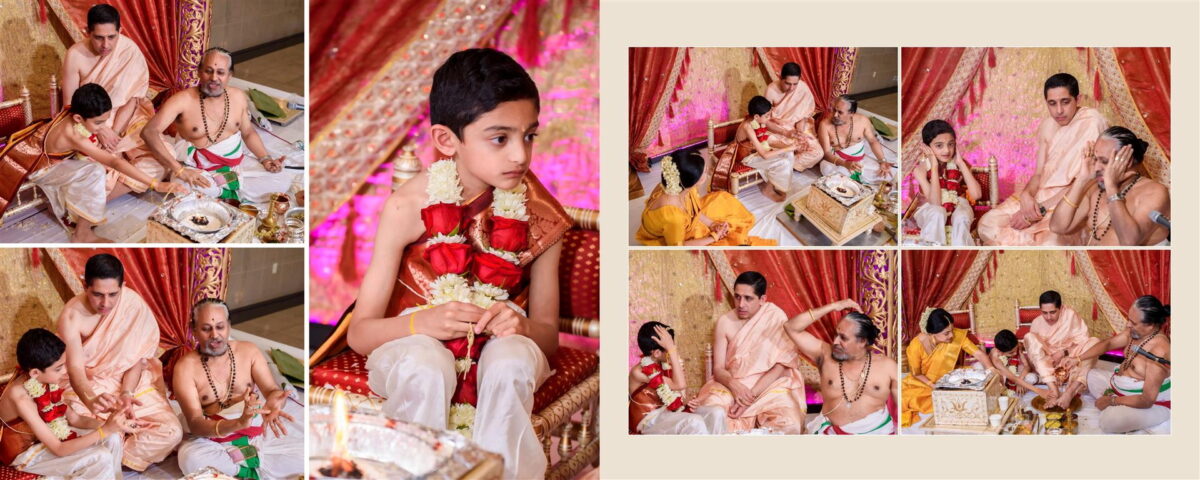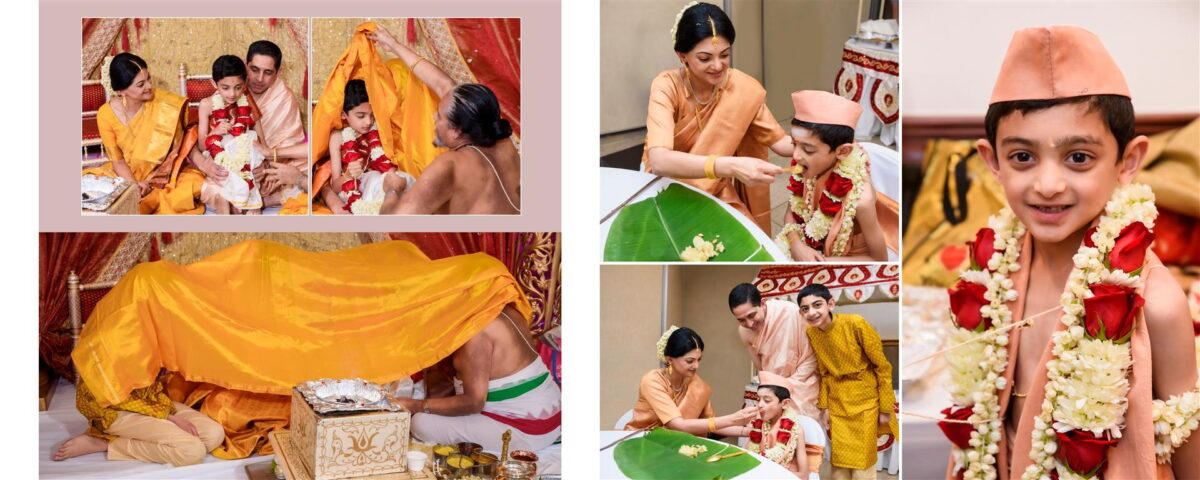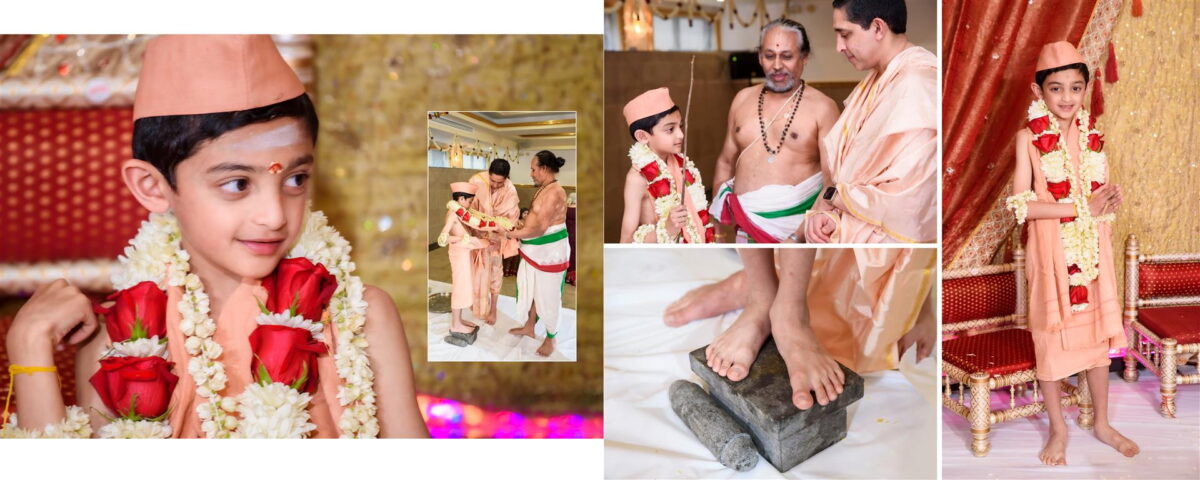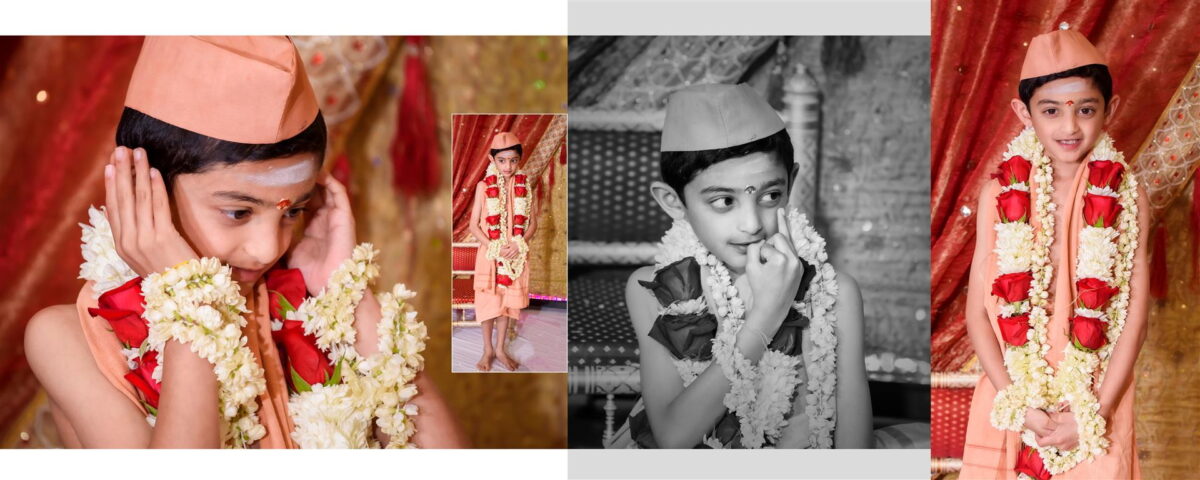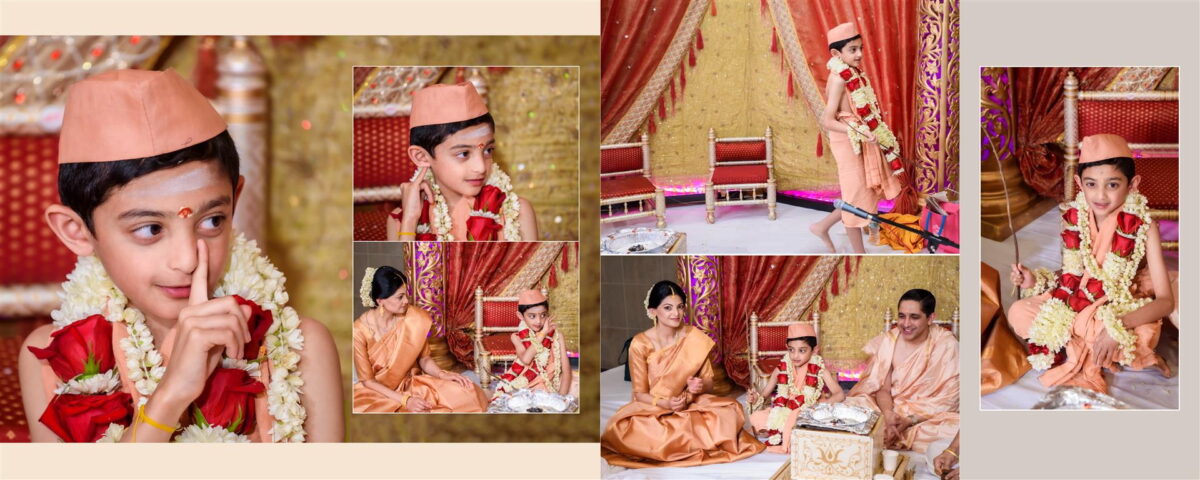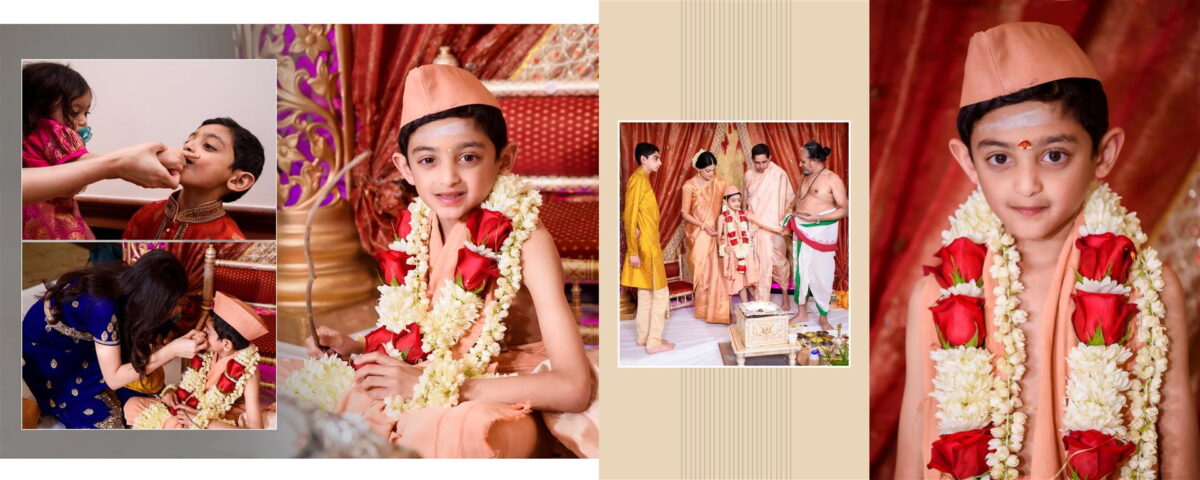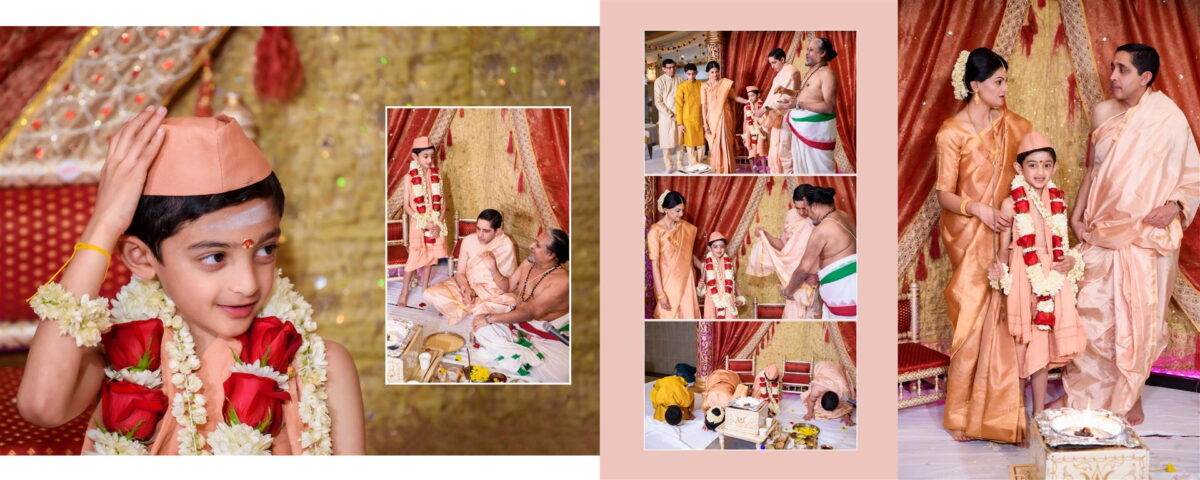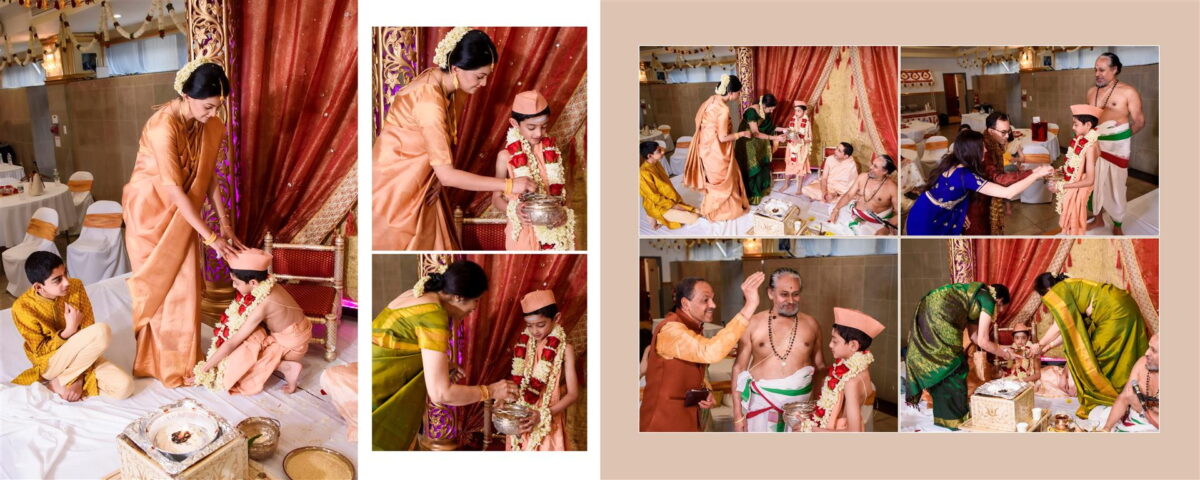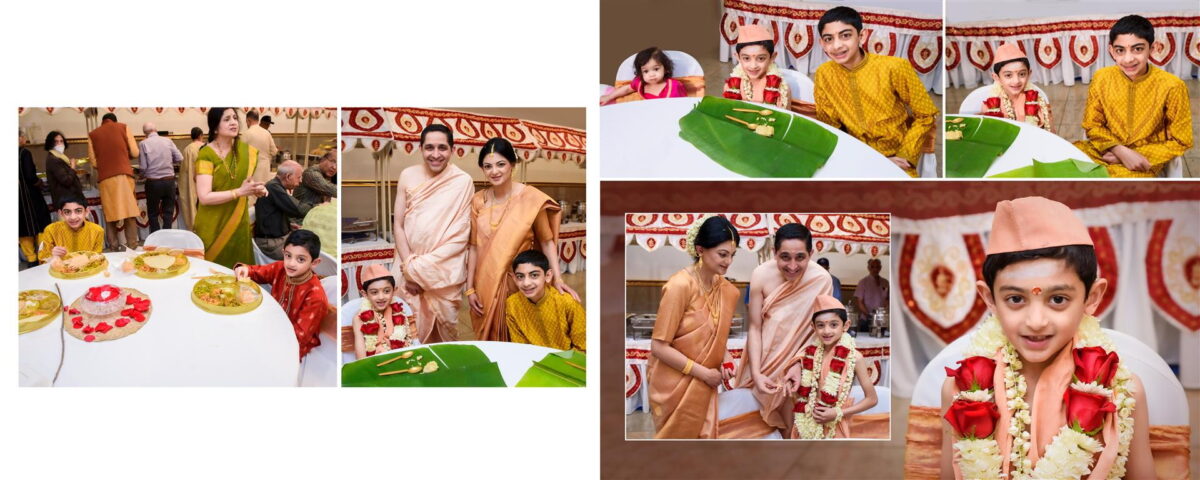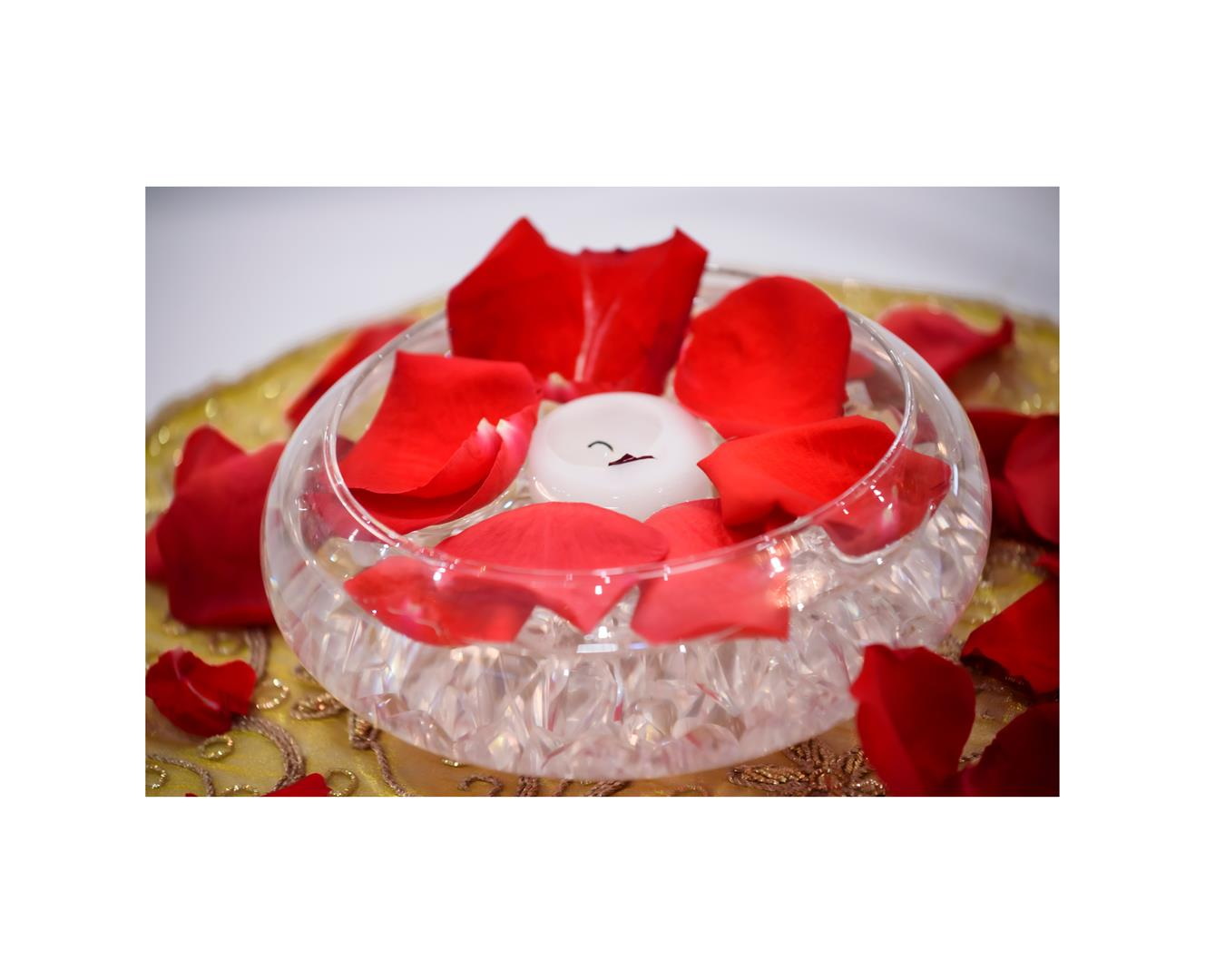 Album Amay Kamath's Upanayanam Ceremony: A Visual Odyssey
Dive into the captivating photo album of Amay Kamath's Upanayanam ceremony. Each frame encapsulates this profound rite of passage's timeless traditions and heartfelt moments. Journey with Amay as every page unravels the essence of this ancient ritual, captured with impeccable artistry.
Upanayanam Rite of Passage: Amay Kamath's Video
Witness the beauty and sanctity of Amay Kamath's Upanayanam. Every frame captures the significance of this traditional rite of passage.
NY Upanayanam Highlights: Amay Kamath's Spiritual Journey
From NY's vibrant atmosphere, join us in celebrating Amay Kamath's Upanayanam. Relive the moments that signify his journey into knowledge and responsibility.
The Upanayanam Tradition Unveiled
Embark on a journey steeped in tradition as your child enters a new phase of life. Upanayanam is not just a ceremony; it's a sacred rite of passage that signifies growth, learning, and spiritual awakening. Our photographers and videographers understand the significance of every ritual, from the sacred thread (yajnopavita) to the recitation of sacred verses. With an eye for detail, we capture the devotion, anticipation, and pride that radiates from every participant.
Explore the tapestry of rituals that adorn the Upanayanam ceremony. From the ritual bath to the symbolic gesture of giving and receiving, each step is a thread in the fabric of tradition. Our photos and videos breathe life into these ancient customs, allowing you to relive each moment with clarity and emotion. Let our visuals transport you back to the rhythms of the ceremony, where every gesture has a deeper meaning.
Crafting Memories with Elegance
The Artistry of Photography
Witness the artistry of photography as we skillfully capture the essence of Upanayanam. Our photographers are not mere observers but storytellers passionate about translating moments into memories. From candid shots that reflect unfiltered emotions to meticulously arranged group photos, our lens becomes a window into the heart of your ceremony. Let us paint your Upanayanam with light and emotion, creating a gallery of memories that will last a lifetime.
The Poetry of Videography
Experience the poetry of videography as we create a cinematic journey of your Upanayanam. Every movement, every smile, and every spoken word is a note in the symphony of your special day. Our videographers use their expertise to capture the rhythm of the ceremony, allowing you to relive the magic with every viewing. Let the visual narrative unfold before your eyes, revealing the chapters of your Upanayanam in a way that words alone cannot express.
Capturing Connections and Emotions
Upanayanam is a celebration of familial and spiritual connections. Our photographs delve beyond the surface, capturing the unspoken bonds that unite generations. Whether it's the proud glance of a parent or the camaraderie between young minds, our photos freeze these moments in time. As you flip through the pages of your album, you'll find that our photos document the event and encapsulate the emotions that make it truly unforgettable.
In the tapestry of your Upanayanam, emotions are threads that weave through every scene. Our videos are more than just recordings; they are emotional time capsules. The quiver of excitement in a young initiate's voice, the wisdom in a guru's words, and the laughter shared among friends – our videos encapsulate these emotions, allowing you to experience the full spectrum of feelings whenever you hit play.
Relive Every Detail, Every Time
Your Upanayanam is a treasure trove of memories that deserve to be cherished forever. Our photos and videos are more than mere recordings; they are timeless treasures you can revisit whenever you want to relive the magic. With our skillful editing and attention to detail, we ensure that every photo and video becomes a portal to the past, transporting you back to the joy, laughter, and love of your Upanayanam.
A Visual Symphony of Tradition
Delve into the intricate details of Upanayanam rituals through our lens. Our photos and videos highlight the beauty of each ritual, capturing the elegance of gestures and the symbolism behind every action. Whether it's the sacred fire, the blessings of elders, or the thread ceremony, our visuals bring these traditions into sharp focus, allowing you to appreciate their significance anew.
Expertise and Excellence Combined
At CandleLight Studio, we take pride in our team of expert photographers and videographers. Each member brings a unique perspective and skill set, ensuring that your Upanayanam is captured from every angle with professionalism and precision. Our team's dedication to excellence shines through in every photo and frame, creating a visual narrative that exceeds your expectations.
Preserving Moments for Eternity
A Gift to Future Generations
Your Upanayanam is not just a celebration for today; it's a legacy for tomorrow. Our photos and videos go beyond the present moment, preserving your ceremony for future generations to witness and cherish. Imagine your grandchildren flipping through an album that tells the story of their heritage or watching a video that transports them to the heart of the event. With our services, you're capturing memories and creating a bridge between generations.
FAQs about Upanayanam Ceremony
What is the significance of the Upanayanam ceremony?
The Upanayanam ceremony holds deep spiritual and cultural importance in Hindu tradition. It marks the initiation of a young individual into the study of sacred texts and the pursuit of knowledge. It is a rite of passage that signifies their transition into a new phase of life, emphasizing spiritual growth and learning.
How can professional photography and videography enhance my Upanayanam experience?
Professional photography and videography capture the essence of your Upanayanam in a way that ordinary cameras cannot. Our expert team understands the rituals, emotions, and traditions involved, ensuring no moment is missed. These visuals preserve the memories and allow you to relive the day with unparalleled clarity and emotion.
Why choose CandleLight Studio for Upanayanam photography and videography?
At CandleLight Studio, we skillfully transform emotions, traditions, and moments into captivating visuals. Every ritual, smile, and connection is beautifully immortalized with our expertise. Recognizing the profound significance of the Upanayanam ceremony, we are devoted to crafting a visual narrative that will resonate with you for years to come.
Embrace the Magic of Upanayanam with CandleLight Studio
Your Upanayanam ceremony is a tapestry of emotions, traditions, and connections. At CandleLight Studio, we are dedicated to preserving this magic through the artistry of photography and videography. Our team of skilled professionals understands the nuances of the ceremony, ensuring that every detail is captured with finesse. Let us be your storytellers, memory keepers, and bridge between generations. Book our services today and embark on a journey to relive the beauty of your Upanayanam ceremony whenever you wish. Embrace the power of visuals, and let the magic of Upanayanam come to life through our lens.