Indian Wedding Photographers New Jersey: Expertise in Cultural Traditions
Indian Wedding Photographers, New Jersey, embark on a profound journey to immortalize the confluence of two souls. Indian weddings, rich in rituals, colors, and emotions, are more than mere ceremonies; they're a tapestry of stories, dreams, and ancestral legacies. What if a photograph could be more than just an image? What if it could echo the laughter of your elders, the playful banter of cousins, or the whispered secrets of a bride to her best friend?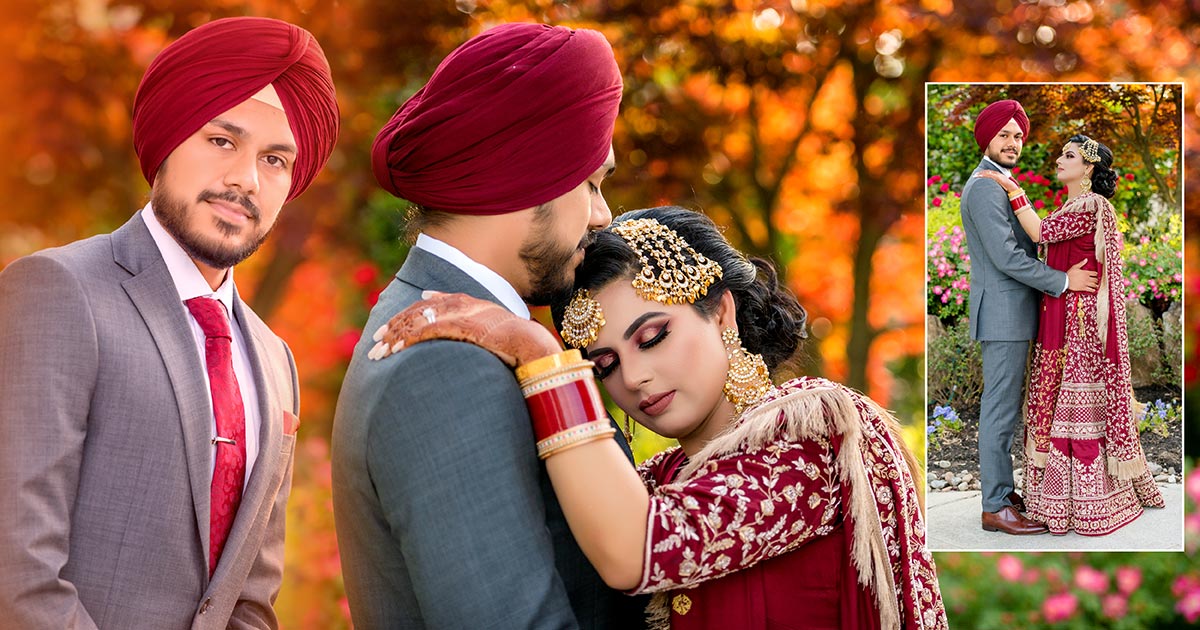 In the vast realm of photography, there's an art to discerning the subtleties of these moments, and it's here that our photographers excel. Engage with us, and let's explore the philosophy behind every shot, every frame, and every emotion, ensuring your story is told with the depth and nuance it deserves. Experience timeless moments with Indian Wedding Photographers New Jersey. Capture love, traditions, and memories to cherish for a lifetime.
Indian Wedding Video by New Jersey Wedding Photographer
Moments to Cherish: An Indian Wedding Journey in New Jersey
Dive into a mesmerizing Indian wedding experience in New Jersey. From intricate rituals to joyous celebrations, we witness love and tradition intertwining beautifully.
Indian Wedding Video by Indian Wedding Photographers New Jersey
Dive into the mesmerizing world of Indian weddings. Our videography captures the essence of love, tradition, and vibrant celebrations. Experience moments that last forever.
Punjabi Wedding Video by New Jersey Wedding Photographers
Experience the vivacity of a Punjabi wedding in New Jersey. From the electrifying Bhangra to the sacred rituals, every moment pulsates with life.
Punjabi Bliss: A Wedding Celebration in the Heart of New Jersey
Step into a world of color, dance, and emotion. This Punjabi wedding video captures the essence of culture, love, and familial bonds like no other.
Elegance Redefined: A Muslim Wedding Odyssey in New Jersey
Embark on a journey through a Muslim wedding in New Jersey. Witness the solemnity of the Nikah and the jubilation that follows, all under one canopy.
The Significance of Indian Weddings in New Jersey
Indian weddings are grand affairs, reflecting a rich tapestry of customs, emotions, and vibrant festivities. In the heart of the United States, New Jersey has become a hub for these magnificent events. The role of Indian Wedding Photographers in New Jersey is pivotal, ensuring that every moment, from the Mehndi to the Vidaai, is captured with authenticity and grace.
Why Opt for a New Jersey Wedding Photographer with Cultural Insight?
Indian weddings aren't just about two individuals; they are the union of two families, two histories, and a plethora of traditions. A New Jersey Wedding Photographer with a deep understanding of these rituals can:
Capture the Essence:
From the twinkle in the groom's eyes during the Jaimala to the bride's radiant smile during the Sangeet, every moment is priceless.
Understand the Nuances:
Different communities, be it Punjabi, Muslim, Sikh, Guyanese, or Hindu weddings, have unique customs. The right photographer can discern these subtleties.
Deliver a Comprehensive Wedding Album:
More than just photos, it's a chronicle of your special day, from the engagement session to the wedding reception.
The Hallmark of Professional Indian Wedding Photographers
Mastery Over Techniques:
With the rise of South Asian weddings in regions even beyond, like Washington DC, the demand for adept wedding videographers and photographers has surged. Techniques like candid shots, drone photography, and thematic portrait sessions make the wedding film and album unforgettable.
The Venue's Role:
Whether it's a grand country club, a serene beach, or a lavish hall, the wedding venue in New Jersey plays a crucial role. A professional photographer ensures the venue complements every shot, making the wedding story even more captivating.
Adding a Personal Touch:
The best wedding photographers invest time in understanding the couple's journey. Pre-wedding shoots, engagement photos, and discussions about the wedding weekend's events ensure that every photograph echoes the couple's essence.
Testimonials – What Our Clients Say
"Our wedding photos are a dream come true! The team's understanding of our Guyanese wedding was unparalleled." – Rachel & Sam.
"From our Sikh wedding ceremony to the reception, every moment was captured beautifully. Truly the best wedding photographer in NJ." – Aman & Preet
Expert Indian Wedding Photographers in New Jersey: Exquisite Moments Preserved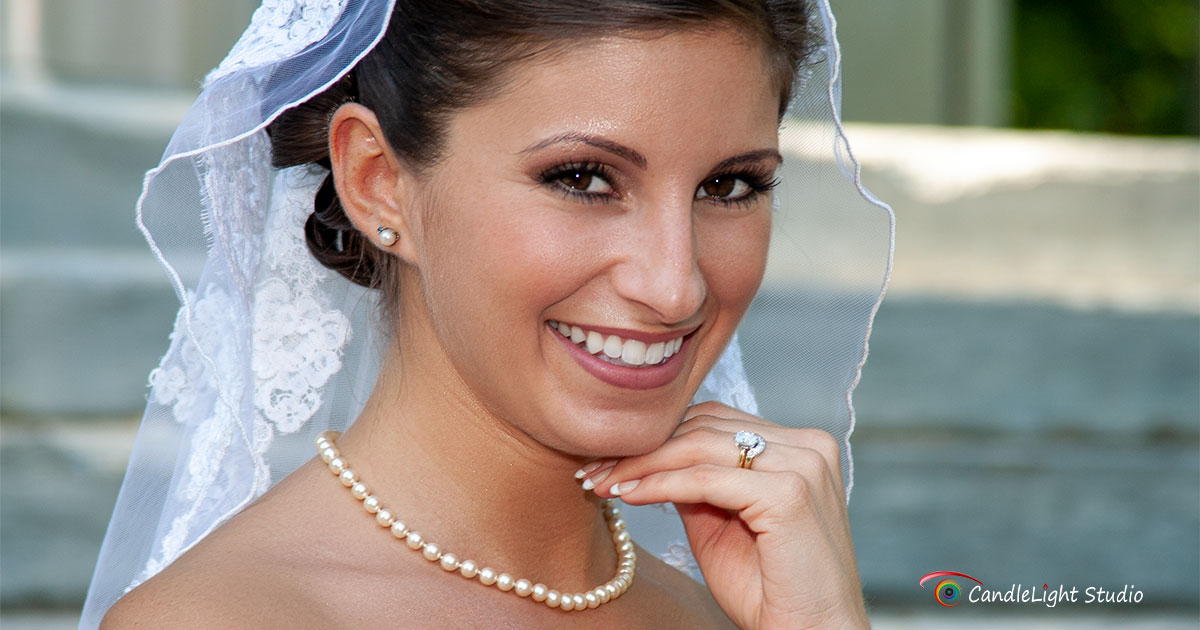 Wedding Photography at Unbeatable Prices by CandleLight Studio
Welcome to New York's Premier Indian Wedding Photographers | CandleLight Studio – Your Top-Rated Choice.
Get More for Your Money with Affordable Wedding Photography Packages
Unique Wedding Photo Albums Tailored Just for You
Cinematic Wedding Video Highlights Reels: An Unforgettable Journey
Share the Joy with Loved Ones: Live Stream Your Special Moments
Drone Flying Cameras: Elevate Your Wedding Experience
Unleash the Full Potential of Your Memories
Complimentary Online Gallery: An Artistic Showcase
Make Your Wedding Unforgettable with CandleLight Studio
Book Your Unforgettable Wedding Experience Now!
Contact us today to reserve your date and secure the most enchanting wedding photography experience. Let CandleLight Studio be your trusted partner in capturing the magic of your love story.
4 Hours of Digital Photography
All High-Resolution Photos without watermarks, Delivered Online
FREE UPLOAD of selected photos on the Internet
4 hours of High Definition Videography
UnEdited High Definition Video Footage Delivered Online
FREE UPLOAD of selected video clips on the Internet
4 Hours of Digital Photography and High Definition Videography
All High-Resolution Photos without watermarks, Delivered Online
UnEdited High Definition Video Footage Delivered Online
FREE UPLOAD of selected photos on the Internet
4 Hours of Digital Photography and 4K Videography
1 Flush Mount Photo Album – size 12″x36″ (25 Pages/50 Sides) with Plexiglas Acrylic Cover
5~10 Minutes Video Highlights Reel
FULL Length Edited Video (Dynamic Titles, Special Effects, and Matching Songs), Delivered on USB Drive and Online
All High-Resolution Photos without watermarks, Delivered on USB Drive and Online
USB Drives are Playable on Smart TVs, Computers, Laptops, Tablets, etc., with USB input
Free Online Photo Gallery
FREE UPLOAD of selected photos and Video Highlights on the Internet
FAQs for Indian Wedding Photographers New Jersey
What sets apart Indian Wedding Photographers in New Jersey from other wedding photographers?
Indian Wedding Photographers in New Jersey specialize in understanding and capturing the intricate rituals, vibrant colors, and deep emotions unique to Indian weddings, ensuring every moment is authentically represented.
Do these photographers cater to specific Indian communities like Punjabi or Muslim weddings?
Yes, our Indian Wedding Photographers in New Jersey are well-versed with various Indian community customs, be it Punjabi, Muslim, or any other, ensuring each tradition is captured with precision.
How can I ensure the photographer understands the significance of specific rituals in my wedding?
It's essential to have a consultation session with your chosen Indian Wedding Photographer in New Jersey. This meeting allows you to discuss and explain the importance of particular rituals, ensuring they give them the focus they deserve.
Are there packages that include both photography and videography for the wedding?
Absolutely! Our team of Indian Wedding Photographers in New Jersey offers comprehensive packages that include both photography and videography, ensuring every special moment is captured in stills and motion.
Can I get a custom wedding album design with the photography package?
Yes, we offer customized wedding album designs, allowing you to select layouts, photo sequences, and themes that resonate with your wedding story.
How do I choose the right Indian Wedding Photographer in New Jersey?
Look for a photographer who not only has a stunning portfolio but also understands the significance of your cultural traditions.
Do they offer videography packages?
Our team of Indian Wedding Photographers in New Jersey offers comprehensive videography packages, capturing every special moment in cinematic excellence.
Can I get a combined engagement and wedding photography package?
Absolutely! We offer combined packages, ensuring every precious moment from your engagement to your wedding day is immortalized.
Dive Deeper into the World of Wedding Photography
The world of wedding photography is vast and ever-evolving, capturing moments that last a lifetime. As we navigate through this realm, we come across new trends, innovative techniques, and places that become the perfect backdrop for couples to say 'I do'. Let's journey into the latest in South Asian wedding trends, the allure of destination weddings in New Jersey, and the cinematic evolution of wedding videography.
South Asian Wedding Trends 2023
South Asian weddings, known for their luxury, vibrancy, and rich traditions, have seen a blend of contemporary and classic in 2023.
Eco-friendly Celebrations: With a growing emphasis on sustainability, many couples are opting for eco-friendly decor, digital invitations, and sustainable outfits.
Intimate Ceremonies: The grandeur remains but with a select guest list. The focus has shifted to more intimate, personal gatherings, ensuring quality time with every guest.
Fusion of Traditions: The blending of customs from different regions within South Asia is on the rise, offering a unique mix of rituals and celebrations.
Innovative Photography Techniques: Drone shots, 360-degree photography, and AR-powered photo booths have added a contemporary touch to traditional ceremonies.
How to Plan a Destination Wedding in New Jersey
New Jersey, with its beautiful beaches, sprawling gardens, and grand ballrooms, is quickly becoming a sought-after destination wedding spot. Here's how to plan your dream wedding in the Garden State:
Choose the Perfect Venue: From beachfront resorts to countryside vineyards, select a venue that aligns with your wedding theme.
Legal Formalities: Ensure you're aware of all local regulations, especially if you're coming from a different state or country.
Local Vendors: Opt for local vendors, be it for decor, food, or photography. They have a better understanding of the locale and can offer valuable insights.
Weather Considerations: Plan according to the season. New Jersey offers a vivid palette, from snowy winters to sun-kissed summers.
Incorporate Local Elements: Whether it's fresh farm-to-table food or local musical bands, add a touch of New Jersey to your celebrations.
The Evolution of Wedding Videography: From Simple Videos to Cinematic Masterpieces
The art of capturing weddings has undergone a significant transformation over the years.
The Beginnings: Initially, wedding videos were simple, straightforward recordings, capturing the event without much creative intervention.
The Rise of Storytelling: Videographers started crafting narratives, weaving together the couple's journey and intertwining it with the wedding's proceedings.
Cinematic Techniques: With advancements in technology, wedding films began to resemble cinematic productions, using techniques like aerial shots, slow-motion captures, and thematic storytelling.
Personal Touch: Custom background scores, voiceovers, and interviews with family members added depth, making each video a unique representation of the couple's love story.
Future Trends: With the advent of virtual reality and augmented reality, the future promises immersive wedding films, allowing one to relive those moments in a multi-dimensional space.
Capture the Essence of Your Special Day: Indian Wedding Photographers in New Jersey
As we look at the vast spectrum of wedding photography and videography, one thing remains constant: the desire to capture love, joy, and moments that stand still in time. Whether you're leaning towards a traditional South Asian wedding, dreaming of a destination ceremony in New Jersey, or envisioning a cinematic wedding film, the world of wedding photography awaits, ready to turn your dreams into lasting memories.
Every wedding is a tapestry of countless moments, emotions, and stories. Ensure yours is captured by the best. Connect with our top Indian Wedding Photographers in New Jersey today, and let us make your special day truly unforgettable.
Preserve the Memories with Top Indian Wedding Photographers in New Jersey
Professional Indian Wedding Photographers in New Jersey: Capturing Timeless Beauty | CandleLight Studio