Indian Wedding Photography Services: Preserving Precious Moments Forever
Indian weddings are vibrant celebrations filled with cultural significance, traditions, and profound symbolism. These ceremonies unite not only individuals but entire families, weaving together a beautiful tapestry of rituals and customs. Within this cultural kaleidoscope, the need to preserve the precious moments of an Indian wedding has become a cherished tradition in itself.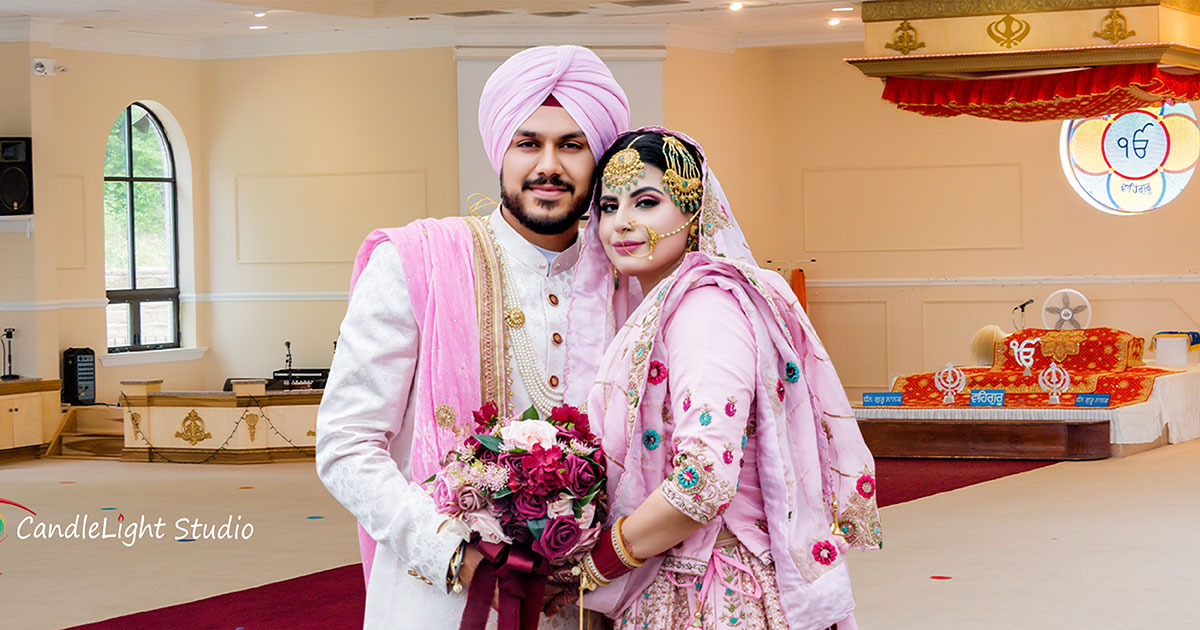 The Significance of Indian Weddings
Indian weddings transcend the union of two individuals; they symbolize the amalgamation of two families and the commencement of a new chapter in their lives. Every facet of an Indian wedding holds deep emotional value, from the sincere exchange of vows to the exuberant celebrations. These moments are imbued with love, joy, and togetherness, deserving to be immortalized.
The Importance of Professional Wedding Photography Services
In the intricate tapestry of an Indian wedding, professional wedding photographers play an indispensable role. They are not mere photographers but storytellers entrusted with the task of capturing the essence, emotions, and beauty of these elaborate celebrations. In this article, we delve into the cultural and emotional significance of Indian weddings, emphasizing the necessity for skilled photographers to preserve these precious moments. We will also explore the burgeoning popularity of Indian wedding photography services.
Capturing the Magic: Unforgettable Indian Wedding Videography
Get ready to be mesmerized by the vibrant colors and grandeur of Indian wedding videography.
Embracing Tradition: A Glimpse into Indian Wedding Videos
Experience the love, joy, and cultural richness in every frame of our Indian wedding videos.
Witness the beauty of ancient rituals and traditions through our captivating Indian wedding videography.
From the Heart: Creating Timeless Memories with Indian Wedding Video Highlights
Our wedding video highlights will transport you to a world of romance, celebrations, and unforgettable moments.
Choosing the Right Photographer for pre-wedding photography
Factors to Consider When Selecting a Best Wedding Photographer
Choosing the right Indian wedding photographer for an Indian wedding is a momentous decision. Couples should approach this selection process with diligence, considering the following factors:
1. Researching and Shortlisting Potential Photographers
Begin by conducting thorough research to identify photographers specializing in Indian weddings. Compile a shortlist based on portfolios and recommendations.
2. Evaluating Their Portfolio and Style of Photography
Each talented photographer possesses a unique style. Scrutinize their portfolios to ensure their artistic vision aligns with your expectations.
3. Checking Their Experience and Familiarity with Indian Wedding Customs and Rituals
Indian weddings are intricate affairs with specific customs. Your chosen photographer must be experienced and well-acquainted with these traditions.
4. Assessing Their Ability to Capture Candid Moments and Emotions
The most profound wedding photographs often capture unscripted, emotional moments. Evaluate the photographer's capacity to seize these genuine instances.
5. Considering Their Professionalism, Punctuality, and Work Ethic
Professionalism is paramount. A dependable, skilled photographer should be punctual, organized, and respectful of the Couple and their families. They should seamlessly integrate with the wedding proceedings, ensuring everyone feels at ease.
6. Seeking Recommendations and Reading Reviews from Previous Clients
Seek recommendations from friends and family who have experienced Indian weddings. Additionally, peruse reviews and testimonials to gain insight into the photographer's competence.
Pre-Wedding Planning and Consultation
Understanding the Couple's Preferences and Vision
A fruitful Indian wedding photography experience commences with a profound understanding of the Couple's vision for their special day.
1. Meeting with the Couple to Discuss Their Expectations and Wedding Details
Schedule meetings with the Couple to engage in comprehensive discussions about their expectations, preferred photography styles, and intricate wedding particulars.
2. Gathering Information About Specific Rituals, Ceremonies, and Important Family Members
Comprehending the significance of each ritual and ceremony is crucial for capturing the right moments. Take the time to learn about key family members and their roles.
3. Providing Guidance and Suggestions for Ideal Locations and Lighting Conditions
Assist the Couple in selecting ideal locations and lighting conditions to enhance the quality of their photographs.
4. Creating a Detailed Timeline for the Wedding Day and Pre-Wedding Shoots
Efficient planning is vital. Collaborate with the Couple to construct a meticulous schedule, ensuring no pivotal moment goes undocumented.
5. Incorporating the Couple's Input and Personalizing the Photography Experience
Tailor your photography approach to the Couple's preferences. Embrace their ideas and suggestions, creating a personalized experience that reflects their unique story.
6. Introducing the Couple to the Photographer's Creative Vision and Storytelling Approach
Share your creative vision with the Couple, elucidating how you intend to narrate the story of their wedding through your photographs.
Capturing the Wedding Day
Documenting the Key Moments and Emotions
The wedding day is a whirlwind of emotions and events. To ensure no fleeting moment is overlooked:
1. Preparing and Organizing Equipment for the Wedding Day
Thoroughly prepare and organize your equipment, ensuring all is in impeccable condition and that backup gear is readily available.
2. Capturing the Getting Ready Moments of the Couple and Their Families
The preparations leading up to the ceremony are often teeming with poignant moments. Approach these candidly to capture their genuine essence.
3. Documenting the Rituals, Traditions, and Important Ceremonies
Pay meticulous attention to the rituals and ceremonies, for they encapsulate profound cultural significance.
4. Using a Mix of Candid and Posed Shots to Capture the Essence of the Day
Strike a balance between candid shots, which authentically portray emotions, and posed portraits that showcase the Couple's grace and elegance.
5. Incorporating Creative Techniques Such as Close-ups, Aerial Shots, and Natural Light
Experiment with creative techniques like close-ups, aerial shots, and harnessing natural light to imbue depth and uniqueness into your photographs.
6. Ensuring Flexibility and Adaptability to Capture Unexpected Moments and Emotions
Be prepared to adapt to unforeseen moments and emotions, as these often yield the most memorable photographs.
Post-Production and Delivery
Professional Editing and Enhancement of Photographs
The work persists even after the wedding day, extending into the post-production phase:
1. Sorting and Selecting the Best Images from the Wedding Day
Meticulously curate the images, handpicking the finest ones for editing and inclusion in the final collection.
2. Retouching and Enhancing Photographs for a Polished and Consistent Look
Post-processing is where your artistic prowess shines through. Enhance the images to achieve a uniform, polished appearance that genuinely mirrors the day's beauty.
3. Creating a Wedding Album That Tells a Visual Story of the Day
Craft a wedding album that serves as a visual narrative of the day's events, enabling the Couple to relive every moment.
4. Providing Digital Copies of All the High-Resolution Images
Ensure the Couple receives digital copies of all high-resolution images for their personal use and reminiscence.
5. Offering Additional Services Such as Prints, Canvases, and Personalized Photo Books
Extend the opportunity for additional services, such as prints, canvases, and personalized photo books, to provide a tangible memento of their cherished memories.
6. Ensuring Timely Delivery of the Final Products to the Couple
Adhere to your commitments by ensuring the timely delivery of the final products.
Preserving Precious Moments Forever
The Value of Wedding Photographs as Cherished Memories
Wedding photographs transcend mere images; they are gateways to cherished memories:
1. How Wedding Photographs Serve as a Reminder of Love, Joy, and Cherished Moments
Photographs possess the power to evoke emotions and serve as poignant reminders of the love and joy experienced on one's wedding day.
2. The Ability of Photographs to Evoke Emotions and Bring Back Memories
Years later, a leisurely perusal of a wedding album can transport couples back to the magical moments of their special day, rekindling the emotions they once felt.
3. The Importance of Preserving These Photographs for Future Gener
actions
Wedding photographs are treasured heirlooms destined to be passed down through generations, allowing posterity to share in the joy of that memorable day.
4. Ways to Protect and Store Photographs for Long-Lasting Durability
Share invaluable tips on safeguarding and storing photographs, ensuring their longevity for years to come.
5. Using Digital Platforms and Technology to Preserve and Share Wedding Memories
Highlight the role of digital platforms in preserving and effortlessly sharing wedding memories with friends and family across the globe.
6. Encouraging Couples to Revisit Their Wedding Photographs and Relive the Special Moments
Urge couples to revisit their cherished photographs periodically, allowing them to relive the joy and love captured on their momentous day.
Preservation is key to safeguarding the magic of wedding photographs. By investing in archival-quality materials, such as acid-free albums and protective sleeves, couples can ensure the long-lasting durability of their cherished memories. Furthermore, contemporary digital technology enables couples to create online photo galleries, sharing their wedding memories with a global audience.
Indian wedding photography services are not mere transactions; they are investments in the preservation of love, culture, and cherished moments. The skill and artistry of professional photographers play an irreplaceable role in immortalizing these fleeting moments. We hope that readers embrace and prioritize wedding photography, enabling them to fondly revisit their special day, forever basking in the warmth, love, and happiness that enveloped them.
Let us celebrate and appreciate the unparalleled artistry of Indian wedding photography services. As we embark on the journey of planning our weddings, let us recognize the profound significance of preserving these memories, ensuring they are cherished for a lifetime and beyond.
Indian Wedding Photography Services by CandleLight Studio
Expertise and Excellence in Indian Wedding Photography
When it comes to capturing the essence of your big day, you want more than just a wedding photographer – you want an artist who can tell your unique love story through stunning images. At CandleLight Studio, we specialize in Indian wedding photography and videography, ensuring that every emotion, tradition, and precious moment is beautifully documented.
Expertise that Matters
At CandleLight Studio, we understand that an Indian wedding is more than just an event; it's a tapestry of emotions, traditions, and beautiful moments. With over 20 years of experience and having covered over 1600 weddings, our founder, Surinder Singh, brings a wealth of expertise to every wedding he captures.
Surinder Singh holds a Bachelor's in Fine Arts and Photography from St. John's University in New York City. His education, combined with two decades of hands-on experience, makes him an authority in the field of Indian wedding photography.
Recognized and Renowned
Our commitment to excellence has not gone unnoticed. Various prestigious associations have recognized CandleLight Studio and have collaborated with renowned entities such as AWG, PPA, David's Bridal, The Pros, Wedding Bug, and Bella Pictures. We take pride in our features in top wedding publications, including The Knot, WeddingWire, Maharani Weddings, and South Asian Brides (SAB).
Comprehensive Services Tailored to You
When you choose CandleLight Studio, you're not just hiring a wedding photographer; you're entrusting your most precious memories to a team of dedicated professionals. We offer a range of services to make your wedding photography experience truly exceptional:
Indian Wedding Photography and Videography
Our core expertise lies in capturing the beauty and traditions of Indian weddings. We understand the significance of every ritual, emotion, and candid moment.
Unique Photo Albums
Your wedding photos deserve to be presented in a way that reflects their importance. Our unique photo albums are meticulously designed to tell your love story.
Cinematic Video Reels
Relive your special day through cinematic video reels that capture the emotions, laughter, and joy.
Live Streaming
Share your wedding with loved ones who can't be there in person through our live streaming services.
Drone Coverage
Elevate your wedding memories with stunning aerial views and unique perspectives.
Wedding Films and Highlights
Our wedding films are not just videos; they are masterpieces that encapsulate the beauty of your day.
Indian Wedding Photography Packages: Explore Our Range of Options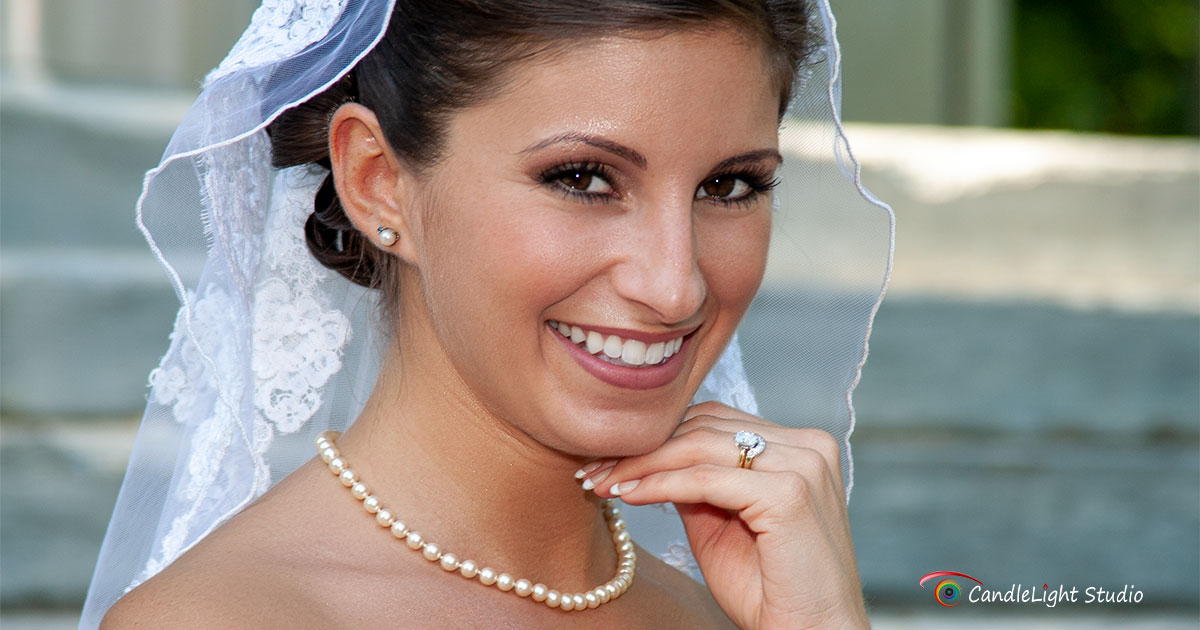 Wedding Photography at Unbeatable Prices by CandleLight Studio
Welcome to New York's Premier Indian Wedding Photographers | CandleLight Studio – Your Top-Rated Choice.
Get More for Your Money with Affordable Wedding Photography Packages
Unique Wedding Photo Albums Tailored Just for You
Cinematic Wedding Video Highlights Reels: An Unforgettable Journey
Share the Joy with Loved Ones: Live Stream Your Special Moments
Drone Flying Cameras: Elevate Your Wedding Experience
Unleash the Full Potential of Your Memories
Complimentary Online Gallery: An Artistic Showcase
Make Your Wedding Unforgettable with CandleLight Studio
Book Your Unforgettable Wedding Experience Now!
Contact us today to reserve your date and secure the most enchanting wedding photography experience. Let CandleLight Studio be your trusted partner in capturing the magic of your love story.
4 Hours of Digital Photography
All High-Resolution Photos without watermarks, Delivered Online
FREE UPLOAD of selected photos on the Internet
4 hours of High Definition Videography
UnEdited High Definition Video Footage Delivered Online
FREE UPLOAD of selected video clips on the Internet
4 Hours of Digital Photography and High Definition Videography
All High-Resolution Photos without watermarks, Delivered Online
UnEdited High Definition Video Footage Delivered Online
FREE UPLOAD of selected photos on the Internet
4 Hours of Digital Photography and 4K Videography
1 Flush Mount Photo Album – size 12″x36″ (25 Pages/50 Sides) with Plexiglas Acrylic Cover
5~10 Minutes Video Highlights Reel
FULL Length Edited Video (Dynamic Titles, Special Effects, and Matching Songs), Delivered on USB Drive and Online
All High-Resolution Photos without watermarks, Delivered on USB Drive and Online
USB Drives are Playable on Smart TVs, Computers, Laptops, Tablets, etc., with USB input
Free Online Photo Gallery
FREE UPLOAD of selected photos and Video Highlights on the Internet
FAQs about Indian wedding photography services
What makes Indian wedding photography different?
Indian weddings are rich in traditions and emotions. Our expertise in Indian weddings allows us to capture these unique elements beautifully.
How do you ensure candid moments are captured?
Our skilled photographers have an eye for candid moments and are trained to be unobtrusive, allowing emotions to flow naturally.
Do you offer destination wedding photography?
Yes, we offer destination wedding photography to capture your special moments wherever your heart takes you.
Can you accommodate different Indian wedding traditions?
Absolutely! We are well-versed in various Indian wedding traditions, including Sikh weddings, Punjabi weddings, Muslim weddings, Guyanese weddings, and South Asian weddings.
Building Trust with Every Click
At CandleLight Studio, trust is the foundation of our client relationships. We are transparent about our experience, affiliations, and ethical considerations. Our goal is to create a seamless and enjoyable photography experience that allows you to relive your cherished moments for years to come.
Unforgettable Moments, Captured Beautifully
Your wedding day is a treasure trove of unforgettable moments. Trust CandleLight Studio to capture every emotion, every tradition, and every precious memory with stunning images that will be cherished for generations.
Visit our website to see the beauty and artistry of our work, and contact us today to discuss how we can make your wedding photography dreams a reality.
Indian Photographers Showcase: A Glimpse into the Heart of Cultural Photography
Relive the Magic: Indian Wedding Photographers and Videographers for Your Special Day