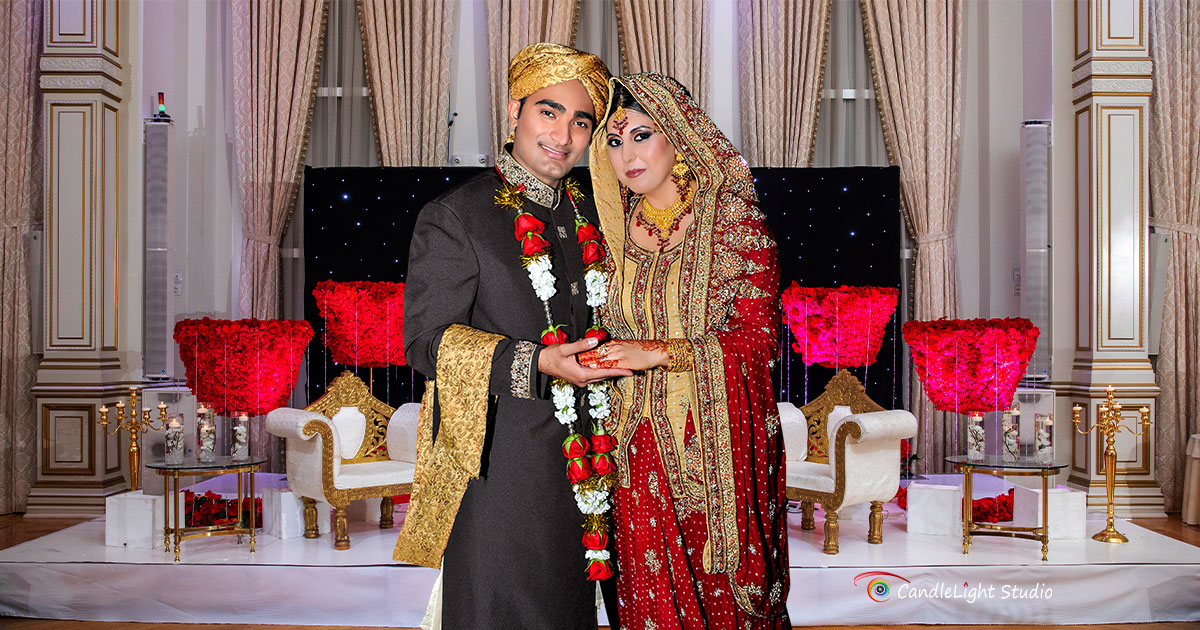 How to Choose an Indian Wedding Photographer Near You
Finding and choosing the best Indian wedding photographer near you is crucial to capturing your special day beautifully and authentically. Wedding photography is an art that requires skill, creativity, and an understanding of the cultural nuances and traditions that make Indian weddings unique. In this article, we will explore the importance of finding the right Indian wedding photographer, the qualities to look for in a photographer, the different wedding photography services and packages available, the significance of candid photography, the collaboration between the couple and the photographer, the complementary service of wedding videography, and the methods for assessing a photographer's work. By the end of this article, you will have the knowledge and resources to confidently choose the best Indian wedding photographer for your big day.
First, it is important to understand what sets Indian wedding photography apart from other types. Indian wedding photography aims to capture the essence of the wedding experience, preserving the key moments and the emotions, rituals, and cultural aspects that make Indian weddings so vibrant and memorable. Whether it is the colorful wedding attire, the intricate henna designs, or the energetic dance performances, an Indian wedding photographer must deeply appreciate and understand these traditions to document the event effectively.
So, how do you find the best Indian wedding photographer near you? The first step is conducting thorough research. Start by asking friends, family, and wedding vendors for recommendations. They can provide valuable insights and provide personal experiences with various photographers. In addition to personal recommendations, utilize online platforms and directories that specialize in connecting couples with Indian wedding photographers. These platforms often provide portfolios, reviews, and contact information, allowing you to assess photographers from the comfort of your home.
When searching for a photographer for a destination wedding, there are additional considerations to remember. Look for photographers with experience with destination weddings, as they will be familiar with challenges such as unfamiliar venues, different lighting conditions, and potential language barriers. Additionally, consider contacting wedding vendors or professionals based in the destination location, as they may have recommendations for local photographers who are well-versed in Indian wedding customs.
Once you have compiled a list of potential Indian wedding photographers, evaluating their qualifications and qualities is essential. Look for professionalism and experience, as a seasoned photographer will have the technical skills and expertise to capture stunning images. Familiarity with Indian wedding customs and traditions is also crucial, as it allows the photographer to anticipate and capture the key moments and details unique to Indian weddings. Reviewing their portfolio will give you insight into their style and whether it aligns with your vision for your wedding photography. It is also important to discuss the different techniques they are proficient in, whether candid photography, portrait photography, or a combination of both.
Regarding wedding photography services and packages, it is important to understand what is offered and how it aligns with your preferences and budget. Different photographers offer varying types of services, such as full-day coverage, partial coverage, or specific events coverage. Be sure to inquire about extras, such as albums, prints, and digital copies of the images, as these can greatly enhance your wedding photography experience. Costs should also be considered, and it is important to budget for photography as an essential aspect of your wedding expenses.
Candid photography is a popular and cherished style in Indian wedding photography. It captures the natural and spontaneous moments that often go unnoticed during a wedding. Candid photographers excel at capturing the emotions and interactions between the bride, groom, and their loved ones, resulting in heartfelt and genuine images that truly reflect the joy and love that surrounds the couple on their special day. Examples of candid photography in Indian weddings include the bride's emotional reaction during the wedding ceremony, the groom's laughter with his friends, or the intimate moments shared between the couple during the wedding reception.
Collaboration between the couple and the photographer is crucial in ensuring that the wedding photography accurately reflects the couple's vision and desires. Open and clear communication is key, allowing the photographer to understand and capture the couple's expectations and desired shots. Couples should offer suggestions and personal ideas, as this collaborative approach fosters an environment that encourages creativity and comfort for both the couple and the photographer.
While wedding photography is essential, wedding videography is a complementary service that can further capture the magic and memories of the day. Having both photography and videography services allows for comprehensive documentation of the wedding experience. When searching for a compatible videographer, it is important to consider their style, aesthetic, and ability to work alongside the chosen photographer. Recommendations from the photographer can often lead to finding a videographer who understands and captures the important moments of the couple.
Assessing a photographer's work is crucial in making an informed decision. Review their portfolio and past wedding projects to assess their technical capabilities and style consistency. Seek client testimonials and reviews to gain insights into their professionalism and the quality of their work. Contacting references provided by the photographer can also provide honest feedback and additional peace of mind.
After thoroughly evaluating the different options, it is time to decide. Compare and contrast the photographers based on their qualifications, portfolios, and compatibility with your vision for your wedding day. Schedule consultations and interviews with potential photographers to further assess their capabilities and to establish a personal connection. Consider the wedding venue and lighting conditions when making the final decision, as familiarity with the location and lighting can greatly impact the quality of the photographs. Ultimately, the decision should be based on compatibility, professionalism, and budget.
In conclusion, finding and choosing the best Indian wedding photographer near you is crucial in ensuring that your wedding day memories are captured beautifully and authentically. The importance of Indian wedding photography lies in its ability to preserve the cultural and traditional aspects of the wedding, allowing you to relive those special moments for years to come. By conducting thorough research, evaluating qualifications and qualities, understanding wedding photography services and packages, appreciating the significance of candid photography, collaborating with the photographer, exploring wedding videography as a complementary service, assessing the photographer's work, and finalizing the decision, you will be able to confidently choose the best Indian wedding photographer for your special day.
Regarding Indian wedding photography, CandleLight Studio is a highly recommended choice. With Photographer Surinder Singh at the helm, CandleLight Studio has gained a reputation for capturing the true essence and beauty of Indian weddings. Their attention to detail, professionalism, and ability to create memorable photographs have made them the go-to choice for couples seeking the best Indian wedding photographer. Whether you are planning a grand South Asian wedding in San Francisco or a destination wedding in India, CandleLight Studio's photography package is customizable to suit your specific needs and preferences. Don't leave your wedding photographs in the hands of just anyone – trust CandleLight Studio to capture your special day with skill and artistry.